Govan Buildings, Glasgow, Architects, Photos, New Property, Design Projects, Scotland
Govan Building : Architecture
Architectural Developments in Clydeside Docks Community, Glasgow, Strathclyde
25 May 2020
Images taken in the Govan area on the 25th of May 2020 by Isabelle Lomholt:
Govan Building Photos
Govan Architecture Photos
Fairfield Shipyard Offices Govan: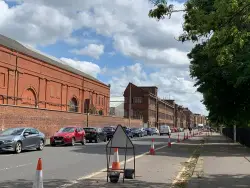 all photos © Isabelle Lomholt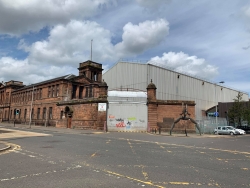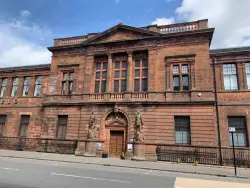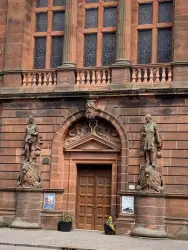 Former Lyceum Cinema: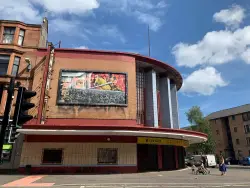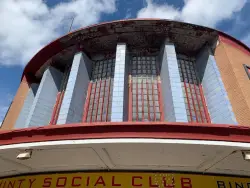 Govan Old Parish church building: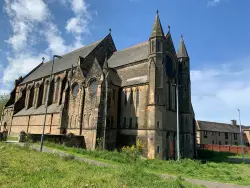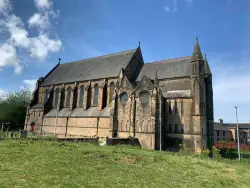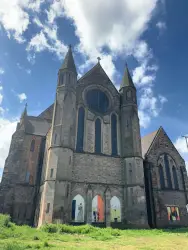 Images taken in the Govan area on the 25th of May 2020 by Scottish architect Adrian Welch:
Cardell Temperance Hall: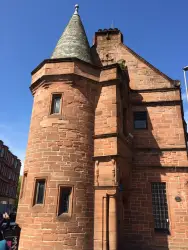 Former Lyceum Cinema facade from below: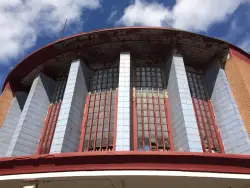 Govan Old Parish church building: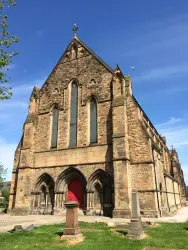 Pearce Institute Govan building stone facade: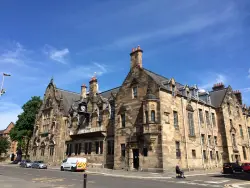 Govan Burgh Halls building facade: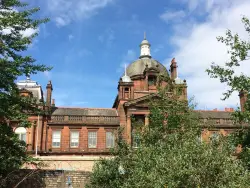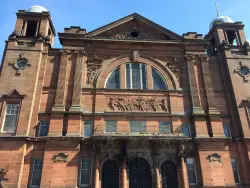 26 Mar 2013
Govan Architecture News
The Ghost of Water Row



photo © Tom Manley Photography
Ghost of Water Row – A community Engagement Project.
Water Row has always sat at the heart of Govan. But its missing.
Its a route to a crossing over the river and the reason Govan exists.
Since pre Christian times, there have been successive layers of crossing & inhabitation here.
All have their stories … all have their Ghosts.
The Ghost of Water Row was a fleeting pavilion designed to appear in the dark and disappear again by day light.
Built in Pale Scottish Spruce – The ghost is a careful distillation of four buildings that sat to the west of the now buried Slipway at water Row.
Govan Buildings
Historic Govan Buildings
Pearce Institute, 840 Govan Rd
1905
Robert Rowand Anderson
Govan Parish Church, 866 Govan Rd
1888
Robert Rowand Anderson
Govan Town Hall – Proposal
Former Govan Town Hall to be redeveloped for film, media & creative companies by Film City Glasgow – Jul 2007
Govan Town Hall:



photo © Isabelle Lomholt
Contemporary Govan Buildings
Govan building : Orkney Street
Wylie Shanks Architects – former Police Station



Orkney Street : Model of original design by Ata Studios
Ibrox Stadium Rangers



Ibrox building from west – image © Adrian Welch
Govan Primary School



photo : Keith Hunter
Kinning Park Lorne St : Kinning Park – 'The Media Quarter'



building image from RMJM Architects
Famous buildings in Govan include Ibrox Stadium (Rangers FC) and on the eastern edge Pacific Quay Hub + Science Centre Glasgow
Govan housing: 20 Affordable apartments with Linthouse HA, Scotland
DO architecture
Govan cranes, from Glasgow Harbour across the River Clyde:




Goven crane photos © Isabelle Lomholt
Details of Govan buildings welcome: info(at)glasgowarchitecture.co.uk



Govan Building: images from Anderson Bell + Christie
Kelly MacKinnon of Anderson Bell + Christie:
Govan Sketch Competition – Winner
Govan Village, Glasgow
A series of urban pontoons, individually accommodating housing and landscape, have a dialogue with the Clyde and respond to the historic background of Govan. These stretch out into the Clyde allowing ownership of what has now become a desolate landscape.
The housing is a high-density arrangement, every plot footprint consistent, but each house individual. Housing is accessed via landscaped walkways and with individual pontoons for mooring of boats. The rich landscaping scattered throughout the site is homogenised with a low-tech approach to the materiality of the housing.
Varying textures and materials including corten steel, galvanised panels, copper, zinc and aluminium respond to Govan's shipbuilding days. Glasgow has a long tradition of open green space within the city, but there is scope to take this from the public domain into a semi-private one.
The green urban spaces amongst the housing are complemented with a mix of resident allotments from which produce will be sold at the local Govan market. The allotments will accommodate workshops, providing residents with space to work and storage facilities. This regeneration of Govan creates a self-sufficient village at the water edge.
Architecture in Strathclyde
Govan Sketch Competition
Sketch ideas for the future of Govan and its reconnection by pedestrian ferry to the north bank have gone on exhibition at the Pearce Institute, Govan High Street. Some have explored a new transportation hub at the Underground, others propose bringing the water in to Govan Cross; one suggests a cable car link to the foot of Byres Road.
Govan Architecture
Govan Parish Church architect : Robert Rowand Anderson
Buildings / photos for the Govan Architecture page welcome