Going to School for Architecture Advice, College Tips, Higher Education Best Practice
Going to School for Architecture
1 August 2020
Many people think of architects as artists, but they're more than that. While they do focus on the appearance of buildings, they also ensure that it's safe and functional. They need to pay attention to both budget and the needs of those who will use the buildings. Your training and education will give you the technical skills you need.
Getting Your Degree
You'll need to choose an accredited program to work in architecture in the United States. You can get a Master of Architecture (M.arch.) or Bachelor of Architecture (B.Arch.). Your educational background determines which one you should go for. If you don't have an undergrad degree, you can earn a bachelor's in architecture.
You'll study for five years before graduation. Classes include general education, such as social science, math, and the humanities, and you'll also learn about designing buildings. You can get a master's if you have a bachelor's degree that isn't related to architecture. It'll take around three to four years for this professional degree. You can expect your course work to include classes such as:
Environmental systems
Design principles
Building technology and science
Calculus
Paying for school is difficult for some, which is why taking out private student loans might be a good option for you. It will give you the funds to start your education now, and you can focus on your classes instead of having to get a job.
Getting into a Program
The process to apply to an architecture program is similar to the one you would go through to apply to any other undergraduate program. You'll need to submit teacher recommendations, test scores, and school transcripts. The difference is that you may also need to submit a portfolio, although not all schools require this.
For master's programs, you'll also need to submit letters of reference from employers or previous professors. You might have to take a graduate exam and your undergraduate transcript. You'll likely need to write an essay on why the school is a good fit for you, which might be called a letter of aspiration or statement of purpose. A portfolio might be required.
After Graduation
No matter how you earn your professional degree, you'll need to be licensed by the architectural review board where you want to practice. You might need to have some practical experience before getting your license. You may need to complete an experience program where you work under licensed architects. Then you'll need to pass an exam and do continuing education. You will only be able to renew your license if you fulfill this requirement.
You'll be able to start applying for jobs once you have your degree, experience, and license. Employers look for candidates who have both technical skills and other qualifications. For example, you might need to have software and computer skills and know how to document construction projects. Nearly every job requires good communication skills, and many employers expect their workers to be able to manage several projects at once. You'll need to have good time-management skills.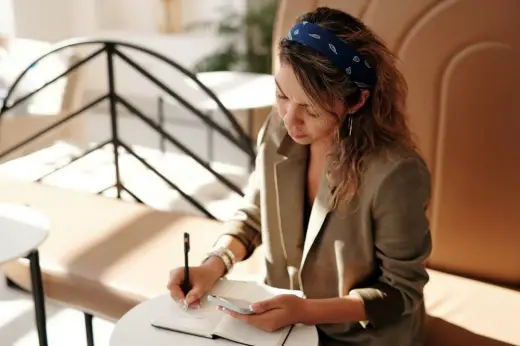 Comments on the Going to School for Architecture advice article welcome
Glasgow Architecture
Glasgow Colleges Building & Printing
Historic Glasgow : best Glasgow architecture of the past
Comments / photos for the Going to School for Architecture Tips page welcome