Flooring material and finishes for interior architecture advice, Floor tips, Property renovation guide
Flooring material and finishes for interior architecture
14 July 2020
Flooring material and finishes Advice
When planning a renovation project, you cannot focus solely on matters like creating a different layout or making sure you've got enough space to fit everything you may need in your everyday life. Of course, such things are incredibly important when your only goal is to create a functional design.
But if you'd rather have one that is both functional and beautiful, you need to look at the little things as well. Interior design is all about those little details that don't really stand out on their own, but once you combine them all in one project, you can achieve something truly unique and one-of-a-kind.
That's why, if you want to give your living space a complete makeover, you need to pay close attention to your choice of fabrics, colours, patterns, structures, and materials. The same shade can create a completely different atmosphere thanks to a different finish. Even the things that aren't really visible can have a huge influence on the entire project. For example, including a Velux centre pivot window in your loft conversion project means that when opened it'll take up valuable space. So in a smaller space top, hung options may work better. Staying within the subject of windows, it's also important to consider the advantages and disadvantages of different films and glazing options.
How to choose the best finishes for your interior design
The first thing to remember is that you should never pick a finish based on nothing more than its appearance. Nor its price, for that matter. In order to make an informed decision, you need to have all the information relevant to such a product – its quality, durability, and longevity. But the materials used in the manufacturing process are important as well. When you're buying wooden flooring, you don't want it to be made of low-quality wood from an uncertain source – for a good choice look at woodenfloorsuk.com.
When picking your new paint, you want to be sure there are no hazardous elements in it, and that its use is perfectly safe for you and other residents of the house. Then there's the question of maintenance. Modern interiors are designed with simplicity and comfort in mind – after all, our world is constantly accelerating, and we often don't have time to spend hours cleaning the house, even if we wanted to. That's why before purchasing any finishing materials, it's important to consider not only their beauty but their practicality as well.
What types of finishes are there?
Flooring materials
Durability is one of the most important factors that should be taken into consideration when choosing flooring materials for your renovation project. Otherwise, you may end up with a surface that's prone to damage and will either end up looking very unappealing or require constant fixing and maintenance. Among the most popular finishes currently on the market, you can choose from:
Floors made of natural wood can completely transform any room, giving it an elegant and stylish finish. But their benefits don't stop with their one-of-a-kind appearance, wood is also one of the longest-lasting materials out there when it comes to flooring finishes. Though it's important to keep in mind that different types of wood have different characteristics. Plus, without the right and regular maintenance, such a floor can lose its quality over time.
The biggest benefit of artificially manufactured floor panels is the fact that they are much cheaper than the hardwood alternatives. The modern option can perfectly mimic almost any texture and structure, so you can pick from a vast range of finishes while still benefiting from lower prices. But their popularity doesn't lie solely in their appealing appearance, they offer easy maintenance as well.
Even though they don't offer the natural look that hardwood can bring into your home, their durability and resistance to damages make floor tiles incredibly popular among homeowners. As a flooring material they are best suited to kitchens and bathrooms because of their water-resistant and stain-resistant qualities, but they can be successfully implemented into other parts of the design as well.
If you are looking for Fire Curtains fully tested with 3rd Party Accreditation to BS 8524 or CE Marked Fire Shutters in accordance with BS EN 16034 then check out A1S Group.
The number of finishes and patterns you can currently find in the shops while looking for materials perfect for your project makes it really easy to create designs that are unique and beautiful. You can easily combine various textures, colours, and techniques to achieve results that will be both eye-pleasing and easy in maintenance.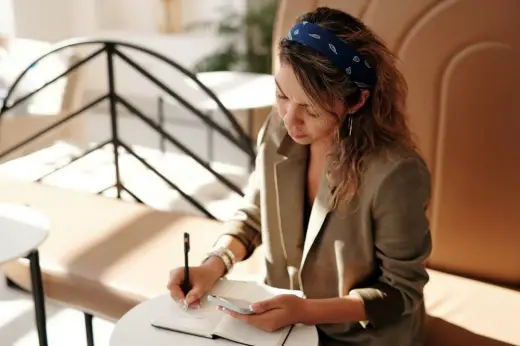 Comments on the Flooring material and finishes for interior architecture advice article welcome
Glasgow Architecture
Historic Glasgow : best Glasgow architecture of the past
Comments / photos for the Flooring material and finishes for interior architecture Tips page welcome