Facts to consider before installing a glass roof pro tips, Property roofing advice
Facts to Consider Before Installing a Glass Roof Guide
16 July 2022
For being visually appealing, glass roofs provides a host of benefits to your home, including greater ventilation, more natural light, and more happiness-inducing features. If you're planning an addition or even a simple remodel, this outstanding feature can be something to keep in mind. When it comes to glazing your roof, there is a slew of factors to take into account. The following are some points to keep in mind when deciding to install a glass roof.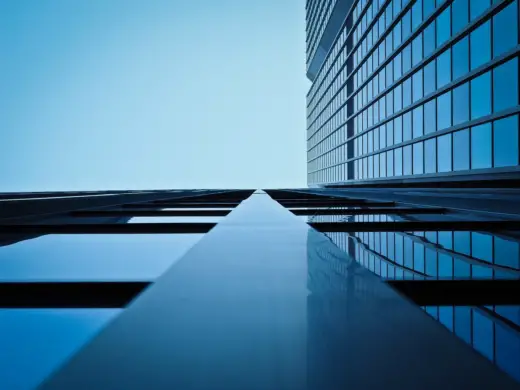 Facts to Consider Before Installing a Glass Roof: Pro Tips
Building regulations
When glass for roofs are involved, things can get a little more complicated. Part L of these rules stipulates that the glazing in your addition can only account for a quarter of the floor space. This includes your glass roof, windows, and doors, as well as all of your apertures and glazed components. You'll be shocked at how rapidly your allowance is depleted after you combine all of these factors.
Commissioning a building regulations package is strongly recommended if you want to stay on the right side of the law. Your architect or structural engineers can create this extremely technical set of drawings.
As a guide for the construction process, these drawings will ensure that all standards are satisfied and safeguard your interests in the event of a blunder. Without a building regulations package, you are at the mercy of your contractor to ensure that these aspects are properly addressed.
Panels
Choose whether or not you want one continuous panel of glass in your frame when constructing your glass roof. Sleek, unbroken vistas are possible with single-panel roofs, which are ideal for smaller spaces because they are less expensive and allow for more cost savings.
Multiple panels are the greatest option for individuals who want to build a huge glazed portion. Glass beams can be used to connect your panels if you want to maximize the amount of natural light that enters your space. These eyeglasses, on the other hand, are not cheap.
Treatments
To enhance the look and feel of your house, treatments are added to your windows. There are numerous options, some of which necessitate a larger expenditure than others.
This is the one to go with if you're interested in solar control. When you have a glass ceiling, the sun's rays can easily heat your room in the summer. The heat will be kept out through solar control, while the light will be kept in.
With this therapy, you'll be able to see the sky, but no one else will be able to see you. If you're thinking about installing a glass roof in a city like London, this is the way to go.
Get tough if needed
If you're doing a basement addition and want to put in a glass ceiling, make sure the glass you choose is strong enough. Specifically for this type of project, toughened and laminated walk-on glass has been developed, making it ideal for stepping across. To keep people from slipping and falling, apply a non-slip coating on the inside of your glass.
Budget
Between £900 and £1,200 per square meter is the usual cost of a glass roof. There is a wide range of prices based on where you reside and what kind of glass ceiling you want. There is one thing you can be sure of, a glass roof will cost more than a traditional brick and slate roof.
Plastic and metal frames are both less expensive options if you're on a budget. Frameless glazing necessitates the use of structural glass, which is costly. While uPVC may appear to be more attractive, frameless windows are more visually appealing and will raise the value of your home.
Comments on this Guide to facts to consider before installing glass roof article are welcome.
Buildings
Key Buildings in Scotland Articles – architectural selection below:
Merchant City boutique hotel
Merchant City
Historic Glasgow : best Glasgow architecture of the past
Comments / photos for the Facts to consider before installing glass roof advice page welcome