Council New HQ, Edinburgh Council Headquarters, Scottish Property News January 2003, Editorial 03 Jan
Editorial 03 Jan – Glasgow Architecture January 2003
Headquarters : Waverely Valley, Edinburgh, Scotland by BDP Architects
post updated 1 December 2023
Editorial 03 Jan
Edinburgh Council Headquarters
As we enter the New Year the Waverley Valley again demands interest: not for the Galleries competition and winning scheme which most have now digested but for the Waverley Station and its attendant barren car parks there is a hunger for information. Two years ago this week the newspapers and trade journals reported that a scheme was about to be unveiled for the Station. Most of us have never seen visuals, plans and are a little confused as to whether the roof will be raised or not. Railtrack are due to unveil new proposals which will see the roof unaltered but for clarity let's wait for evidence of this.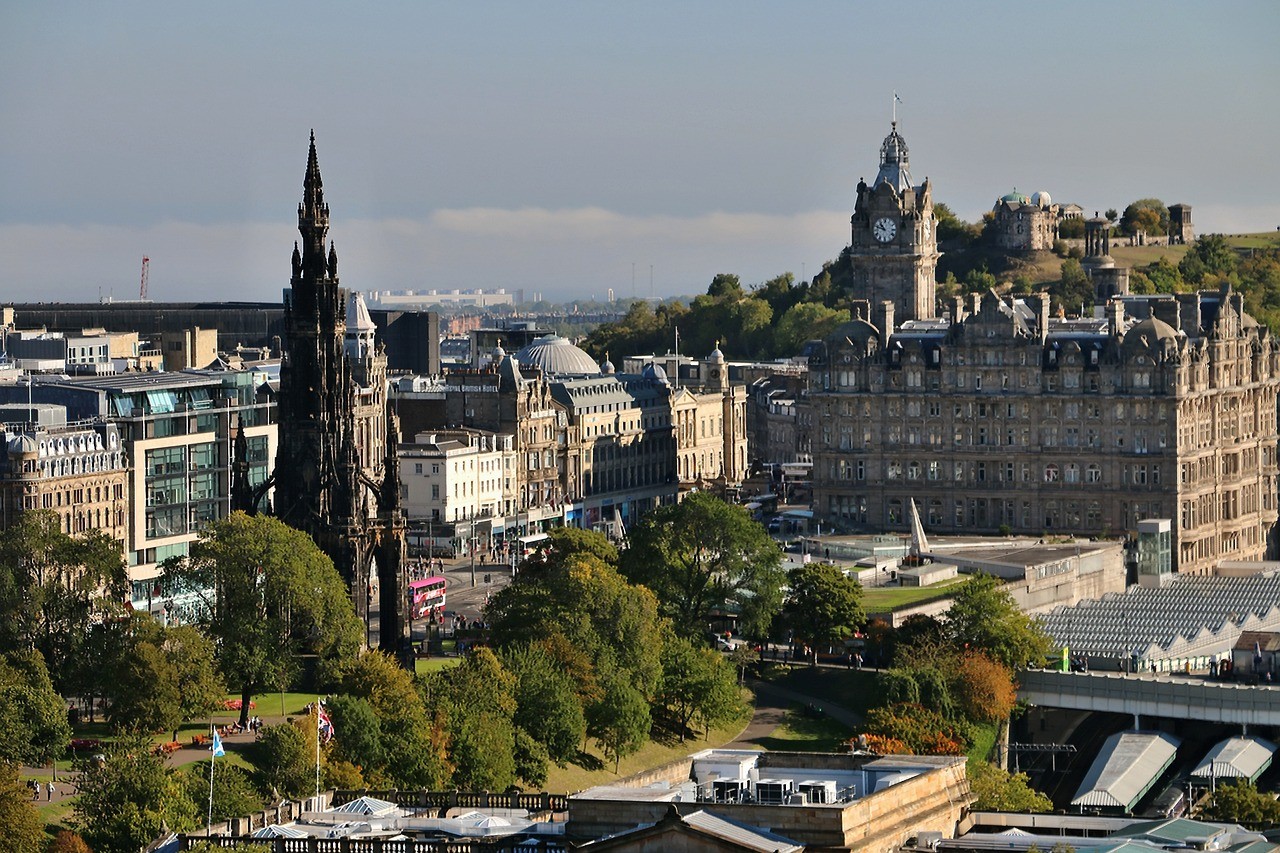 The Council HQ scheme by Building Design Partnership was apparently sent back for tweaking but this too should now be ready to burst into the public domain. Both projects are large and crucial to the image of our city. They occupy key views to and from Calton Hill and Edinburgh Castle plus general views across and along the valley. The Station should be modified to allow efficient functioning of trains but it's cerebral and airy concourse should not be compromised. However, the car parks have to go: they form a bad advert for Edinburgh as trains pop out of the tunnel, and visitors catch their first glimpses of the world-renowned romantic city. 'Well they like car parks here, brick sheds and gosh look at that grey hotel, the Jury's Inn I think it says…what time's the next train South?'
Another key site is the Edinburgh Old Town Fire area: please see the Edinburgh news page (and below) for details on this. Granton, expansion of Edinburgh Park and Quartermile will all exercise our thoughts in 2003. Leith too is eventually emerging from scaffolding and we will be able to assess whether The Shore is the better for having the key view to the docks blocked by a dull housing scheme, whether the loss of green spaces has been a success. Obviously I don't think we will and consider The Shore's redevelopment as a lost opportunity. It could have been a first class tourist destination, a lovely village within the city. Instead the old grit has gone and we have a rich rabbit warren of poky flats and trendy bars: residents vigorously demanded quality designs and hostility to loss of open space ended in a mini-riot. A few years on we should ponder on how this all came to pass.
Website:
Two new sections have been created: interiors and historic tour. The former page will go online soon and profile quality Scottish interiors elements such as furniture, lighting and fabrics. The historic tour provided information on Castles, Stately Homes, Churches, Chapels and Cathedrals. The website has always focused on Contemporary Architecture and this continues: the page will assist the site's overview on all of Edinburgh & Lothian's architecture.
Since December 7th the Old Town Fire has dominated searches for 'Edinburgh Architecture' and for good reason: here in a city where every square inch is argued over, here is a new site in the heart of the city that demands masterplanning.
My joint control of the Ideas Competition sends a clear signal that discussion is being extolled. It is absolutely not too early to do this, architects best convey information visually so rather than allow the various lobbies to write and talk before the usual suspects deliver what they want let's see what the possibilities are. By opening it up internationally – we've had interest from Israel to the US – we not only increase the range of ideas but we keep the pressure on the authorities to come up with the goods.
As Chair of the Competition Panel it would be inappropriate for me to comment on what the 'goods' should entail, but the competition is completely neutral: submissions could include proposals for total demolition or total conservation, only the eminent seven-person jury will decide.
As we enter the New Year the three Edinburgh homepage sponsorships are due to run out: see business proposal for how the homepage or any other pages can be sponsored.
Comments on this Editorial 03 Jan post are welcome.
Scottish Building Designs
Contemporary Scottish Property Designs – recent architectural selection below:
Burrell Collection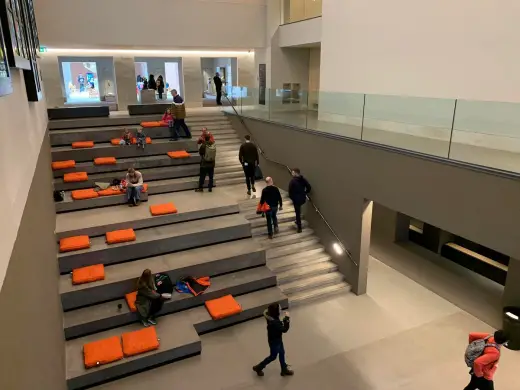 photograph © Adrian Welch
Burrell Museum
Riverside Museum
Design: Zaha Hadid Architects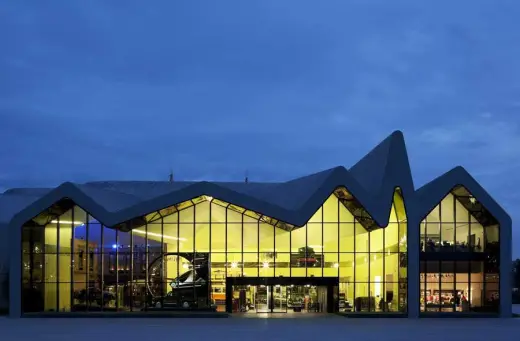 photo © Keith Hunter
Riverside Museum Glasgow
Comments / photos for the Editorial 03 Jan – Edinburgh Council Headquarters Architecture – Scottish Property News January 2003 page welcome