DIY HVAC Repairs VS Professional Services, Home interior design, House style
DIY HVAC Repairs VS Professional Services
5 Apr 2023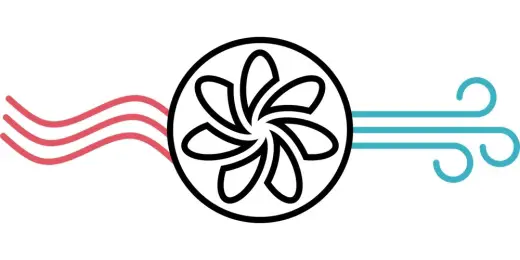 When it comes to your repairing or maintaining your HVAC systems in your home, deciding between DIY repairs and professional services is not easy. Some homeowners prefer to take a do-it-yourself approach to save money on labor costs. However, this can lead to expensive mistakes requiring even more money and time to fix.
Professional HVAC technicians, On the other hand, are certified and trained in handling any repair or maintenance job, resulting in quick and long-lasting results with minimal hassle for homeowners.
So, which route should you take? DIY HVAC repairs or hire a professional to do the job? Let's find out.
So, which route should you take? HVAC repairs or hire a professional to do the job? Let's find out.
DIY HVAC Service
If you're an experienced DIYer, a few of the simpler activities related to your cooling system can be taken care of by yourself. These are:
Cleaning the HVAC Exterior
This is a relatively simple task and can be done without any professional help or supervision. You can clean your air conditioner exterior with water. In fact, spritzing it regularly will make your AC run more efficiently. We recommend spraying the condenser's exterior every so often. Remove twigs, leaves, dust, or other debris from its surface. Once that task is complete, use a detergent/water mixture or coil cleaner to clean the exterior. And if you find any bent fins in the unit while inspecting, straighten them with a knife.
Changing Air Filters
For optimal efficiency and improved indoor air quality, replace the filters of your HVAC system every 45 – 90 days. Replace your AC filters with the correct size and type to ensure maximum performance. Plus, changing the filter is a relatively simple task and can be done without any professional help or supervision. However, if your air filters are inaccessible, hire a professional.
Installing or Replacing The Insulation
Insulation is crucial as it safeguards your HVAC systems from condensation, enhancing their thermal efficiency and decreasing energy consumption. Unfortunately, HVAC insulations are highly susceptible to damage from UV rays and exposure to the elements. Faulty installation can also weaken the insulation on your unit. Therefore, it is essential to inspect it every year and replace the insulating material when needed.
Advantages of DIY HVAC Services
The most apparent benefit of DIY HVAC repairs is savings. You can avoid hefty and unexpected repair bills by repairing your HVAC yourself. Additionally, this method saves time compared to booking an appointment and waiting for the technician.
Professional HVAC Services
It is easy to comprehend why professionals charge what they do. They are well-informed and knowledgeable about their work, swift in its execution, and have all the necessary crucial tools to complete the task.
If you lack the skills or don't have the training for DIYing your project, or don't have the tools—you could likely cause further damage to your HVAC systems, which may cost more money than expected when attempting fixes later on. This could also reduce your unit's life span significantly enough that you might even be compelled to upgrade your HVAC systems sooner than initially planned.
Benefits Of Hiring A Professional
Hiring a professional HVAC technician has many advantages.
First, HVAC technicians have their vans stocked with the latest equipment and know the updated techniques to repair and maintain modern HVAC systems. Furthermore, technicians can offer helpful tips and insider information that is not readily available to general customers. For instance, they could advise you to invest in modern smart HVAC systems as they are energy efficient, reducing your energy bills.
Besides, these professionals are also available 24/7 for emergency services should your AC break down in the middle of summer or during a natural calamity.
Another reason to hire professionals is you can save money when buying replacement parts. When you purchase parts online or from a store, you pay costly retail prices. Luckily, due to his business connections, your HVAC contractor has access to wholesale bulk components at lower prices from reputable suppliers.
No matter how good we are with DIY projects, the truth is that HVAC systems are complicated machines and require professional expertise. Most don't have the expertise needed to tackle heating system repairs. Professional HVAC contractors are trained to handle any repair service safely.
Take carbon monoxide, for example. This gas is fatal if mishandled. However, certified technicians are trained to recognize the hazard and can swiftly take necessary precautions to eliminate it before it risks your family.
Finally, when you hire an experienced professional, you can be assured knowing that the job will be done right. Plus, most of these professionals offer a warranty on their services and customer satisfaction guarantees—that way, you know that you are getting your money's worth. Plus, there are no unexpected surprises waiting for you after the job is finished.
So there you have it, all the advantages of DIY HVAC services and why hiring a professional offers many benefits for your home's heating system. Weigh up the pros and cons before deciding which route to go down. Don't forget safety should always be your top priority when dealing with HVAC systems.
Comments on this DIY HVAC Repairs VS Professional Services article are welcome
Property Designs
Glasgow Architecture Designs – architectural selection below:
50 Bothwell Street Office News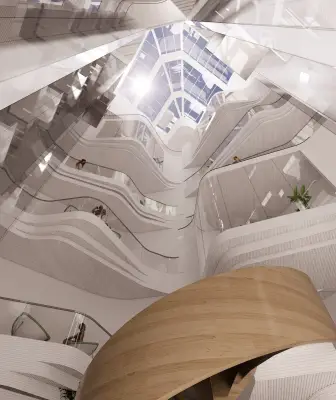 image courtesy of architects practice
50 Bothwell Street Office Redevelopment
Comments / photos for the DIY HVAC Repairs VS Professional Services page welcome