Ceramic tiles Pros, cons, and applications of different types tips, Property style guide, Home ceramic decor
Pros, cons, and application of different types of tiles
10 February 2022
Tile flooring is very popular because of its design versatility, easy cleanup, quick installation, sturdiness, and appearance. Several kinds of tiles are used for our interiors as well. This post discusses the benefits and downsides of different varieties and their best use cases. Let's get started.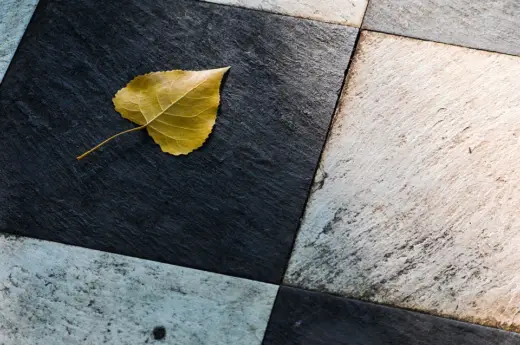 Ceramic tile
Ceramic tiles are an excellent pick for places that get dirty very quickly. Their non-porous layers don't allow grimes, dust, and other debris to build up. We can clean up the dirt, spills, and oils very easily within no time. They are also durable, stain-proof, water-resistant, and non-allergenic. However, they are very heavy and get cold quickly during winter. Visit British Ceramic Tile to purchase good-quality ceramic tiles.
Porcelain tile
Porcelain is usually denser and more long-lasting than ceramic and most other materials. They are beautiful, wear-resistant, and moisture-resistant. Besides, they arrive in a good range of colors, patterns, and textures. You can use them in high-traffic environments like party halls, front entrances, etc. The only drawbacks are that they are expensive, heavy, and difficult to install.
Glass tile
Glamorous glass tiles don't get affected by mold and mildew. We can easily wipe off the juice spills, water stains, or other build-ups that appear on the glass. Since they are fragile and susceptible to scratches, we should not install them everywhere. Countertops, shower walls, backsplashes, decorative borders, window details are good places to use glass tiles.
Marble tile
Marble flooring not only looks elegant but also lasts for ages. They are very easy to re-polish and clean. Regular maintenance is mandatory because they get dirty fast. Plus, they are heavy and require professional help for installation. Most marble tiles can withstand heavy loads, but a few varieties are prone to cracks. They are usually seen in kitchen backsplashes, restroom ffloors, foyers, and hallways.
Cement tile
We generally notice cement tiles in the kitchen, dining room, foyer, and modern interior design. They are environment-friendly, safe, slip-proof, and resistant to fire. One application remains intact for a lifetime. Due to the porous exterior, they gather dirt very quickly and are hard to clean. Homeowners typically have to reseal these tiles one a few weeks. Don't buy unless you can take good care of them.
Mosaic tile
Elegant mosaic tiles are great for decorative wall designs, residential flooring, sink decoration, etc. Their unique colors don't fade away easily. They are sturdy and suitable for everyday uses. The best part is that we can get multiple designs, colors, styles at a cheap rate. We don't have to spend a lot of time cleaning because dirt comes off easily from them.
Metal tile
Metal tiles are used as roofing elements, countertops, and contemporary kitchen design. They are cheap yet very sturdy. You can expect them to serve for more than 40 years when it comes to longevity. Although they can withstand dramatic weather changes, they may get cold in winter and hot in summer. Another negative point is that they are not scratch-proof.
Comments on this Pros, cons, and application of tiles article are welcome.
Glasgow Building Designs
Glasgow Architecture Designs – architectural selection below:
50 Bothwell Street Office News
50 Bothwell Street Office Redevelopment
Comments / photos for the Ceramic tiles Pros, cons, and application advice page welcome