Art Deco Windows Restoration Guide, Architects building facade renewal advice
Art Deco Windows Restoration Guide – Advice
14 Jan 2023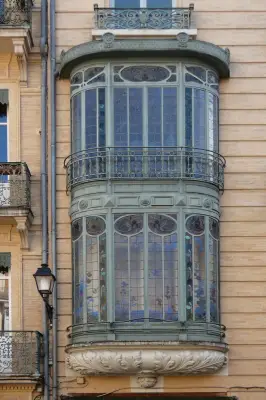 image source : pixabay.com
Everything You Need to Know about Art Deco – and Why it Pays to Restore Art Deco Windows
The Art Deco movement was exceedingly popular during the 1920s to 1940s, so if you were alive at the time – or were a small child growing up – you would have seen plenty of Art Deco-inspired designs and styles. If you weren't alive at the time but now live in a home with Art Deco architectural details – particularly when it comes to the windows – then consider yourself lucky! The Art Deco way of life was often characterised as monolithic – and it was often distinguished by repeating patterns of geometry, which were a regular sight to see in the Art Deco movement. But what else do you need to know about Art Deco – and why does it pay to restore your old Art Deco windows and other elements? Let's find out.
The most striking design element of Art Deco was in the windows – all you had to do was look at a building's windows to determine if it was built during the movement's popularity. But what distinguishes it from others?
One distinct feature of an Art Deco design was its intricacy. The grille patterns of many art dec windows are made with intricate details and designs. Instead of windows that allowed maximum ventilation and light to come in, the windows were inspired by stained glass elements and patterns. Art Deco windows were designed in such a way that they created patterns moulded by light.
Perhaps the most obvious feature of an Art Deco window (or an Art Deco piece of furniture, a lamp, and more) was that it was comprised of different patterns inspired by geometry. But it's really with the windows where this pattern can be seen – because the windows appear blocky and have rectangular or circular details. In addition, Art Deco-inspired windows are often tall, with a repeated arrangement of window panels on a building's side. This would generate a pattern of grilles – still in use today, particularly when a commercial building is constructed.
A creative and imaginative way for Art Deco designs to come to life was also through the incorporation of motifs. The motifs are incorporated into the grille's design. Sometimes, the designs would simply be in pattern form – giving lighting texture, for instance – but a motif would usually be included as well. With this, the designers also gave a double purpose to the design by making it cohesive while bringing natural light and air into a home or property.
Art Deco today
Today, there are still plenty of Art Deco-inspired pieces – and if your property has its own Art Deco windows, it's an amazing architectural feature that should very well be preserved – and plenty of specialists do just that.
Although Art Deco is naturally not as popular today as it was in the past, particularly with the influx of more modern and contemporary trends, this doesn't mean it's gone. Art Deco still has some heavy influences in today's world. Plenty of design elements retain the Art Deco touch – especially when it comes to doors and windows, where the grille patterns – distinctly Art Deco – are still used.
Image attributed to Pixabay.com
Comments on this Art Deco Windows Restoration Guide article are welcome.
Buildings
Key Buildings in Scotland Articles – architectural selection below:
Merchant City boutique hotel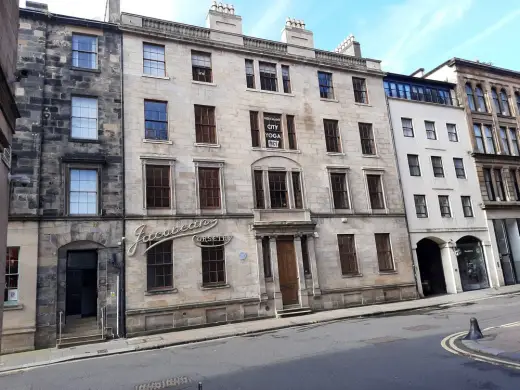 image courtesy of architects practice
Merchant City
Historic Glasgow : best Glasgow architecture of the past
Comments / photos for the Art Deco Windows Restoration Guide page welcome