Architecture Research Paper Tips, Art & Design College Work Ideas, Essay writing, Good assignment advice
Architecture Research Paper – Well-Researched Essay
Tips on doing well in College or University Architecture Classes
22 Aug 2018
Architecture Research Paper: 6 Tips To Produce a Well-Researched Paper
Writing a research paper in college can be difficult, no matter what class it is for.
Architecture classes are no exception. Luckily, there are a few things students can do to make writing their research paper as well-researched and polished as possible. Follow the tips below to produce an A+ paper.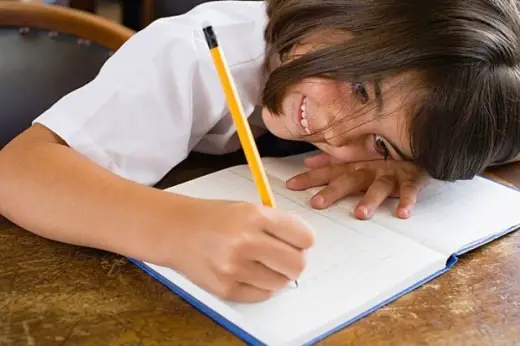 Architecture Research Paper: 6 Tips To Produce a Well-Researched Paper
1. Make an Outline
One of the many things that can be done to make writing a research paper easier is to begin by preparing a paper outline. This will help to save time in the long run, as students can have their whole paper planned out before they even begin to write the paper. Using an outline is a great way to stay on task. You can find a few examples of how an outline can be structured.
2. Research and Take Notes
Once an outline has been completed, the next step is to do the research for the research paper. When it comes to taking notes, students should be as thorough as possible. This will take up more time up front, like creating an outline, but it will also save time, as students will not need to go back and re-read the same webpage over again. Instead, only the valuable information will be in the notes.
Finding reliable sources can sometimes be difficult, whether students are in an architecture class or another class. Luckily, there are many valuable resources both online and in print that are freely available for students. Check out customessaymeister.com for high quality custom essays.
Professional journals are one of the best resources for students to use. As journals are often peer-reviewed, so students can be sure they are reliable. The Arena Journal of Architectural Research has free journal articles on their website that anyone can access.
Some other good resources for architectural resource papers include Arts & Architecture magazine, which is full of articles; the Architectural Association's website, which includes many pictures; and Arch Inform, which is a great resource for biographies of architects and more.
3. Write the Bare Bones
Writing a research paper can be difficult, and architectural research papers can be harder than most since it contains detailed descriptions of building and project features. Some students are bound to find adding detail difficult, especially if they have little to no experience with creative writing. One thing students can do is to simply skip writing in the detail on the first draft and wait to fill it in later.
During the first draft, students can focus on the facts. For example, if they are writing about a specific building, they may want to begin by writing a little about the architect's background and then move onto writing about the building. At first, write basic facts about the building. Complete the whole paper this way, ignoring whatever the required word count/page count is. This can take off some of the pressure the student may be feeling about writing a research paper.
4. Fill in the Detail
Most all professors give a word-count or page-limit the student must reach in order to get the best possible grade on their research paper. After the bare bones of the paper is reached, students can use detailed descriptions to make their paper longer so they can reach their assigned page/word count.
In most research papers, the use of flourishing adjectives are frowned upon but it is usually accepted in architectural research papers. If the student is unsure of whether or not they are allowed to use descriptions in their research paper (they most likely are allowed) then they should ask their professor or consult their rubric for clarification.
Another way to add in more detail to make the research paper longer is to use technical architectural terms. While using this kind of jargon might be frowned upon in essays, it is usually acceptable to use in research papers. Here is a link to a glossary of architectural terms with definitions that students may find helpful to use while writing their research paper.
5. Avoid Emotion and Opinion
Unlike in essays, putting emotion, opinion, or any other kind of bias in your research paper is generally frowned upon. If a student thinks their specific research paper topic is exempt from this general rule, they should ask their professor to make sure. If they simply assume one way or the other, it could hurt their grade.
Instead of using opinion or emotional writing, it is best that students stick to the facts. While some students may find this boring, it doesn't have to be. Keep in mind that writing about architecture takes a lot of descriptive writing. Students can keep their creativity in the details since it is best not to use it in the rest of the paper.
6. Edit
The last step in writing any great research paper is to edit the paper! While this may seem obvious, time constraints and other factors, even just forgetfulness, can make students skip this step. Often times, schools, both online colleges and physical campuses, will have a students writing center where students can bring their paper for revision tips. This is a great resource for students to use to edit their paper.
If a student cannot use a student editing center, for whatever reason, there are other options. Putting the research paper through a spelling/grammar checker and a plagiarism checker are some ways to get basic editing out of the way.
Follow the above tips to write a great architecture research paper. Remember to research, take notes, cite your sources, and use description to make a polished paper. As a solution, there are a lot of custom research paper writing services e.g. CustomWritings which provide students who study architecture studies with professional writing help.
Major Scottish Buildings
Key Buildings in Scotland Articles – architectural selection below:
Glasgow School of Art Campus
Glasgow School of Art
Glasgow Walking Tours – best of Scottish Architecture
Historic Glasgow : best Glasgow architecture of the past
Comments / photos for the Architecture Research Paper page welcome