Guide to 8 Tips To Buying A New Excavator, Product Advice, Equipment Sales Help
8 Tips To Buying A New Excavator
14 Jan 2021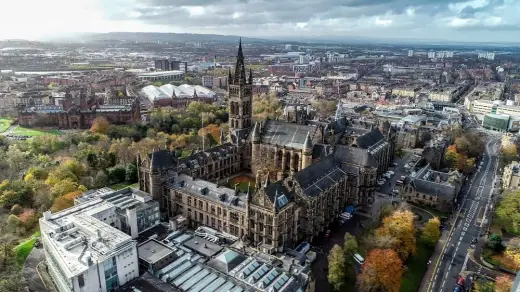 You've decided investing in a new excavator is the right decision for your company. However, for such a pricey piece of equipment, it is incredibly important to know what to look for to ensure you purchase a product that will do the job you want and also last for a long time. Fortunately, you've come to the right place. Let us expertly guide you to the right new excavator for you and your team.
8 Tips To Buying A New Excavator List
Consider the size of the excavator
Excavators come in all shapes and sizes, so it is important to consider what the required operating weight of your excavator needs to be. If you are needing to cover a lot of ground and large spaces then a full-size excavator is worth considering. However, if the excavation you need to do is in tighter and harder to reach places then a mini excavator may be the correct choice. Consider this decision carefully before diving in.
Check out the control panel
With any excavator, you want it to be easy and safe to use and not with any unnecessary bells and whistles that serve to complicate use rather than enhance it. A clear control panel is essential in these criteria so that workers can maneuver the machine safely and efficiently. This is why testing out the excavator before the purchase is important so that you can see the control panel in action.
Power
Depending on what you will be using it for, the hydraulic system is an important consideration when purchasing an excavator as this determines how much force the machinery will have. The hydraulic system is made up of control valves, auxiliary valves, motors, cylinders, and pumps so be sure to check that all of these components meet your requirements.
Comfort and ease of use
It is important to select an excavator that has been designed ergonomically to ensure the comfort and health of your workers. These machines may be used by the operator for lengthy periods throughout the day, so the seating arrangements and distance between controls and seat must be considered. It can be tricky to get an idea of this from a test drive so make sure you check the reviews of the excavator you're planning on purchasing beforehand to see what other operators opinion is after sustained use.
Material of the tracks
The type of material the tracks on the excavator are made out of is also an essential criterion to consider before purchasing. These can either be made of rubber or steel and the decision lies in whether you want a track that is better for the surface or is more durable. Rubber tracks are good for use on all surfaces, however, they wear out pretty fast. If you were to go for steel tracks you will be opting for better longevity, however, they might not be suitable for all surfaces so make sure you check this out first.
Check the credentials of the seller
While it might go without saying, checking out the credentials of the seller is incredibly important to not only ensure you're getting a good quality product but are also investing in an excavator that has met strict safety regulations. A recommendation from someone else in the industry is always reassuring, and be sure to check any feedback that is available on the dealer you're considering. Good dealers will also offer a substantial warranty with an excavator so be sure to only go for a dealer that offers this also.
Price range
Price is an important consideration when pondering the purchase of an excavator. These can be expensive pieces of machinery so it is a good idea to know what you absolutely want your excavator to have and what you are willing to forgo if you need to compromise on price. If your budget is on the lower side, you might want to consider a used excavator. However, as we said above, always make sure you purchase this from a reputable supplier. Another consideration is the cost of training up your workers to be certified to run the excavator.
Transportation
It isn't always the case that an excavator will only need to be used in one place, so you also need to think about what transportation will be required to move your excavator from job to job. A trailer of sufficient size will be required for transportation, so this is another cost to factor into the purchase.
As you can see, buying a new excavator isn't a decision to be taken lightly and you need to ensure that you have carefully considered these 8 criteria before rushing into any decisions. We wish you luck with your decision and we're sure, once in place, your new excavator will have a hugely positive impact on your site.
Comments / photos for the 8 tips to buying a new excavator tips – page welcome
Glasgow Building Designs
Glasgow Architecture Designs – architectural selection below:
Comments for this 8 tips to buying a new excavator guide post are welcome