7 things you didn't know about New Jersey, NJ advice, American general knowledge tips
7 Things You Didn't Know About the State of New Jersey
17 Dec 2022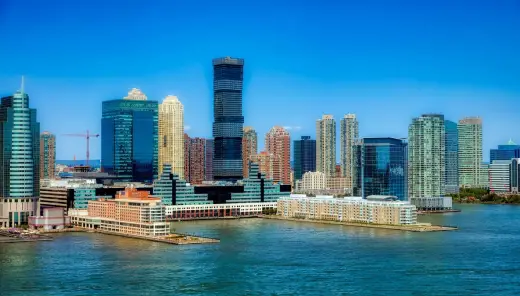 Intro
New Jersey is not what you might think. In fact, there are many attributes and deep-seated histories that go below the surface.
Rather than taking New Jersey for what it is at the surface level, consider these facts that you probably didn't know about New Jersey to get a better understanding of The Garden State!
1. The Birthplace of Greatness
While you might know that greats like Springsteen, Jon Bon Jovi, and Frank Sinatra, who are all well-loved, were born in the state, there are a few other greats.
A few other famous stars were born in NJ, too, including Meryl Streep, Jack Nicholson, and James Gandolfini.
New Jersey is also the birthplace of football as we know it today!
The first-ever college football game was played in 1869 between Rutgers and Princeton, who are still big rivals to this day.
2. Large Forest
Although most know New Jersey for Atlantic City and Hoboken, there is actually a large amount of forest in New Jersey.
In fact, it is one of the most heavily wooded states in America. New Jersey's forests cover a large amount of the state, making up approximately 45% of the total surface area.
The majority of these forests are located in the northwestern part of the state, while there are also smaller paths scattered throughout the rest of New Jersey.
These forests are home to a wide range of flora and fauna, with some unique species that can only be found here in New Jersey.
Some of the more notable species include white-tailed deer, black bear, red foxes and wild turkeys.
These animals rely on different parts of these forest ecosystems for their survival – from food sources to shelter – making it essential for us to protect and maintain them.
3. The Bird Population
Despite its small size, New Jersey is home to over 900 different species of birds!
Birdwatchers come from all around the world to take advantage of our varied habitats and observe rare feathered friends like bald eagles, peregrine falcons, and great blue herons.
As a state situated on the Atlantic flyway, New Jersey offers a wide range of birdwatching opportunities. Bust out your binoculars and take advantage of the birds that call NJ home!
4. A Key Player in American History
As part of the original 13 colonies, New Jersey was one of the first states to ratify the United States Constitution in 1787!
This makes it a true founding father when it comes to American history. Plus, New Jersey played a significant role in American history – even being deemed the Crossroads of the American Revolution way back when.
5. A Vast Coastline
Similar to the amount of forest that New Jersey has, its coastline is also often neglected.
Despite its reputation for being industrialized and full of highways, New Jersey is actually home to over 100 miles of coastline!
From Cape May to Sandy Hook, there are plenty of beaches and bayside towns perfect for relaxing days by the shore.
6. Natural and Manmade Landmarks
For all its iconic landmarks like The Delicate Arch and Monument Valley, did you know that New Jersey also has some incredible natural wonders too?
Within the forests hides stunning waterfalls such as Buttermilk Falls and Ramapo Falls, which are definitely worth visiting!
You really can't go wrong when living in this beautiful state. Plus, New Jersey has friendly cannabis laws that allow you to enjoy the beauty while feeling your best!
7. Amusement Parks
No need to travel to New York for Coney Island or Connecticut for the oldest amusement park. New Jersey is home to its own fun options!
One of which is the iconic and beloved Jenkinson's Boardwalk was opened in 1929, making it over 90 years old as of 2020.
Jenkinson's Boardwalk has stood the test of time and is now one of the most beloved attractions in New Jersey.
Located in Point Pleasant Beach, the boardwalk stretches for nearly a mile along the ocean, offering visitors a wide range of activities and entertainment.
Conclusion
New Jersey is full of fun surprises. Much like every other state in the U.S., there is more than what meets the eye.
Whether you're considering making a move to the state or you just want to visit it, keep these facts in mind to decide your next adventure.
Comments on this guide to 7 things you didn't know about New Jersey USA article are welcome
Buildings
Key Buildings in Scotland Articles – architectural selection below:
Merchant City boutique hotel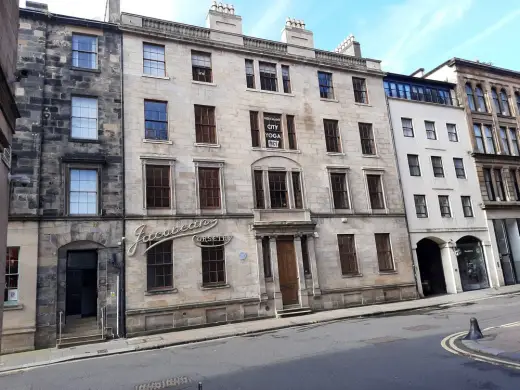 image courtesy of architects practice
Merchant City
Historic Glasgow : best Glasgow architecture of the past
Comments / photos for the 7 things you didn't know about New Jersey advice page welcome