5 Questions you must ask a property investment consultant beforehand guide, Real estate tips, Online home advice
5 Questions you must ask a property investment consultant beforehand
18 October 2021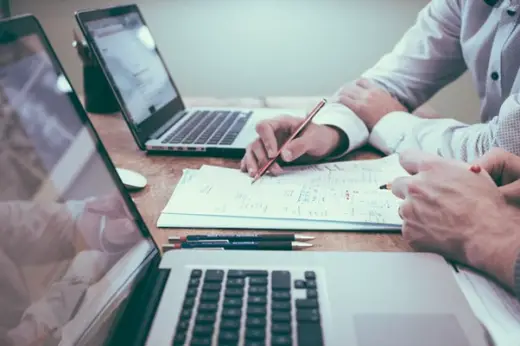 Investing in property and real estate has long been one of the favourite methods Aussies use to invest their money and bring in passive streams of rental income. Investing in property also creates an avenue to receive capital gains down the track, should the investor decide to sell an investment property for a profit.
If you're new to property investing, it would be wise to seek some advice from an experienced property investment consultant beforehand. This article will cover 5 questions you should ask them.
When it comes to a property investment course, Australia has some options, so for newbies to investing, educating yourself via a course is also an option you should seriously consider.
#1 – Is the Investment Consultant Being Paid By Anyone Else?
While a property investment consultant will generally earn their keep by charging their clients a fee, some consultants will receive kickbacks from third parties. This is something you'll definitely want to know, as you want to be sure you are being given unbiased investment advice.
Third-party kickbacks or commissions could come from another business, a real estate agent or anyone else who stands to gain from the consultant sending your business in their direction.
If you decide to proceed with an investment consultant receiving commissions and kickbacks, proceed with caution.
#2 – Are You Licensed To Give Financial Advice?
The property market can be a bit of a grey area for receiving financial advice about property investing. Consultants in Australia who offer financial and investment advice should be licensed. Still, some in the property game find ways to be officially licensed and recognised, especially those who claim to offer "general advice".
To be sure you're dealing with a reputable and qualified licensed professional, you have every right to ask to see the consultant's credentials and licensing information before proceeding with any business relationship.
Does the consultant have a licence? Do they have a background in accounting, investing or some other financial capacity?
#3 – What Type of Property Investment Do You Specialise In?
The answer to this question can also be an important one to know. While some property investment consultants generalise on the type of properties they offer investment advice on, other consultants like to specialise.
For example, a consultant might know a lot about investing in units and high rise apartments and choose to focus on that area of the real estate market. If you're more interested in investing in houses or commercial properties, a consultant that specialises in apartments will probably not be the best fit for you.
You'll either have the choice of choosing someone who specialises in your area of interest or a consultant that offers property investment advice across the board.
#4 – Are You a Property Investor Yourself?
If you're going to be seeking guidance and advice from an industry professional on real estate investing, then you'll want to know that the consultant is an investor themselves. A qualified professional will not only have the industry knowledge and contacts, but they'll also have hands-on experience in property investing.
After all, you wouldn't seek trading advice for the stock market from someone who has never even actually traded stocks before. The same goes for guidance on property investment. You'll want advice from someone who is currently actively investing or has at least invested in property in the past.
Either ask to see their investment portfolio or proof of past investments.
#5 – How Much Support Will I Receive From You?
What you'll want to do is sit down with your investment consultant and define precisely how they will help you and to what extent their support will reach.
Will they be advising you on the types of properties to buy? Will the consultant help you to formulate an investment strategy? Can you call your consultant on the phone when the need arises, or organise further face-to-face meetings?
In other words, nail all of this down the first time you meet with your potential investment consultant so you both fully understand what you expect from each other.
The Takeaway
Before seeking advice from a property investment consultant, always prepare a list of questions to ask before your first meeting.
Comments on this 5 questions to ask a property investment consultant article are welcome.
Comments on this guide to 5 questions you must ask a property investment consultant beforehand article are welcome.
Glasgow Building Designs
Glasgow Architecture Designs – architectural selection below:
New Glasgow Architectural Photos
Glasgow Architectural Photos
Holiday Inn Pacific Quay Hotel
Architects: Mosaic Architecture + Design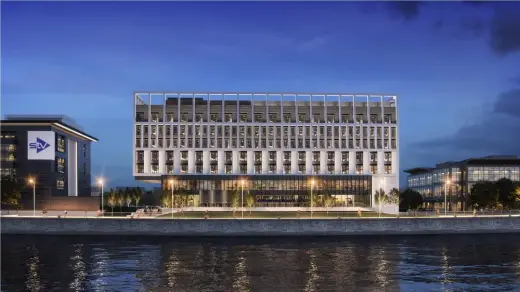 image courtesy of architects
Holiday Inn Pacific Quay Hotel
Merchant City boutique hotel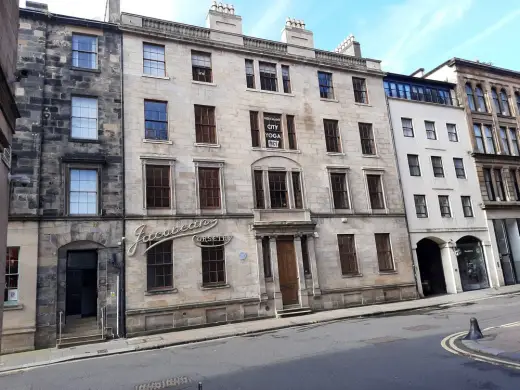 image courtesy of architecture practice
Merchant City Property
Comments / photos for the 5 questions to ask a property investment consultant advice guide page welcome