5 exciting ideas for a student weekend in Glasgow advice, Scottish historic architecture and museums
5 Exciting Ideas for a Student Weekend in Glasgow
17 November 2023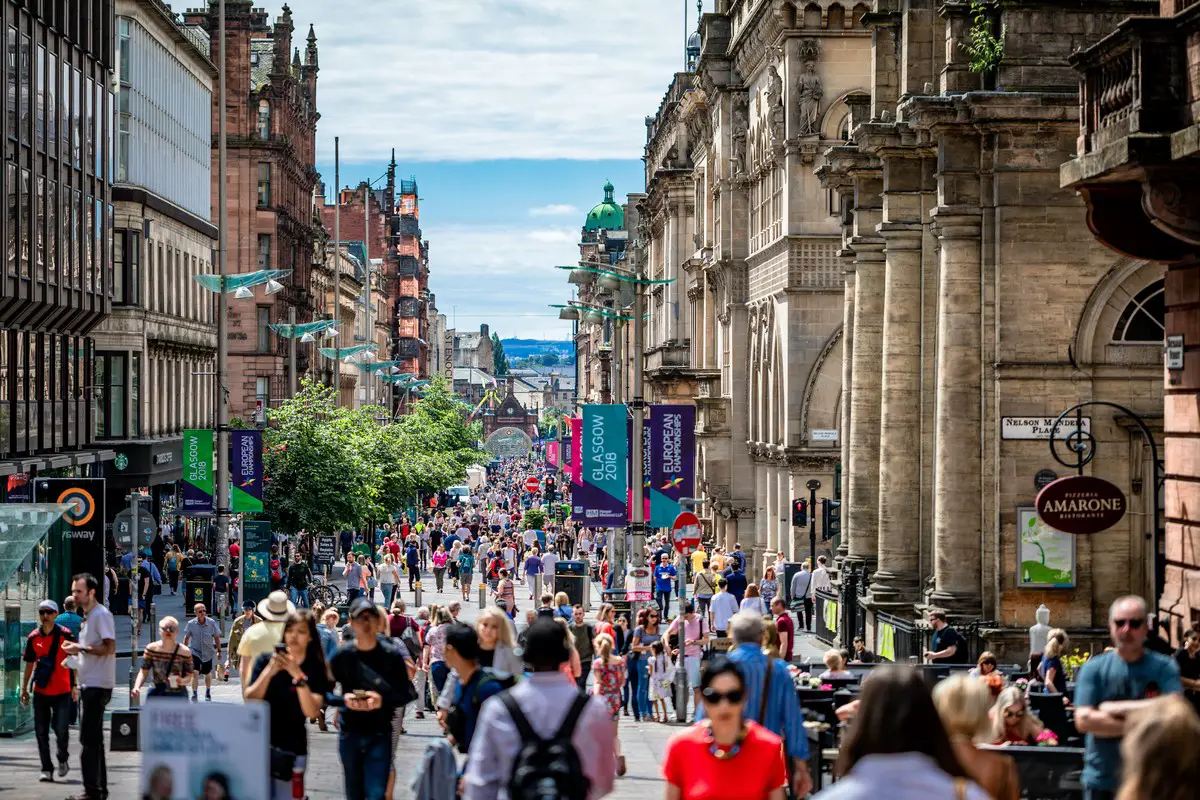 image source : unsplash.com
Glasgow, Scotland's largest city, stands out as a dynamic blend of rich cultural heritage, contemporary living, and a spirited student community. Renowned for its stunning architecture, vibrant arts scene, and bustling nightlife, Glasgow offers an array of experiences that cater to the diverse tastes and interests of its residents and visitors. For students in particular, the city presents a unique mix of educational and leisure opportunities, promising weekends filled with exploration and discovery. Whether you're a history buff, an art enthusiast, a music lover, or just someone looking to enjoy a break from the academic routine, Glasgow has something special in store for you. This article aims to guide students through five exciting ideas for making the most of their weekends in Glasgow, ensuring a memorable and enriching experience in this lively city.
Explore Glasgow's Historic Architecture and Museums
Glasgow's architectural landscape is a tapestry of history and culture. Students can start their weekend with a walking tour of the city's historic buildings, starting with the majestic Glasgow Cathedral, known for its stunning Gothic architecture. A short walk from the cathedral is the Necropolis, offering panoramic views of the city. Next on the itinerary should be the University of Glasgow, resembling a Hogwarts-like edifice, which offers not only a breathtaking view but also a chance to wander through the cloisters and feel the academic pulse of the city.
No exploration of Glasgow is complete without visiting its museums, many of which offer free entry. The Kelvingrove Art Gallery and Museum, housing a vast collection ranging from art to animals, is a must-visit. For students looking for a unique museum experience, the Riverside Museum, with its striking design and transport collections, is an excellent choice. These museums are not just for those interested in art or history; they provide a quiet and inspiring environment, perfect for those moments when a student might think, "I need a peaceful place to write my paper online for me."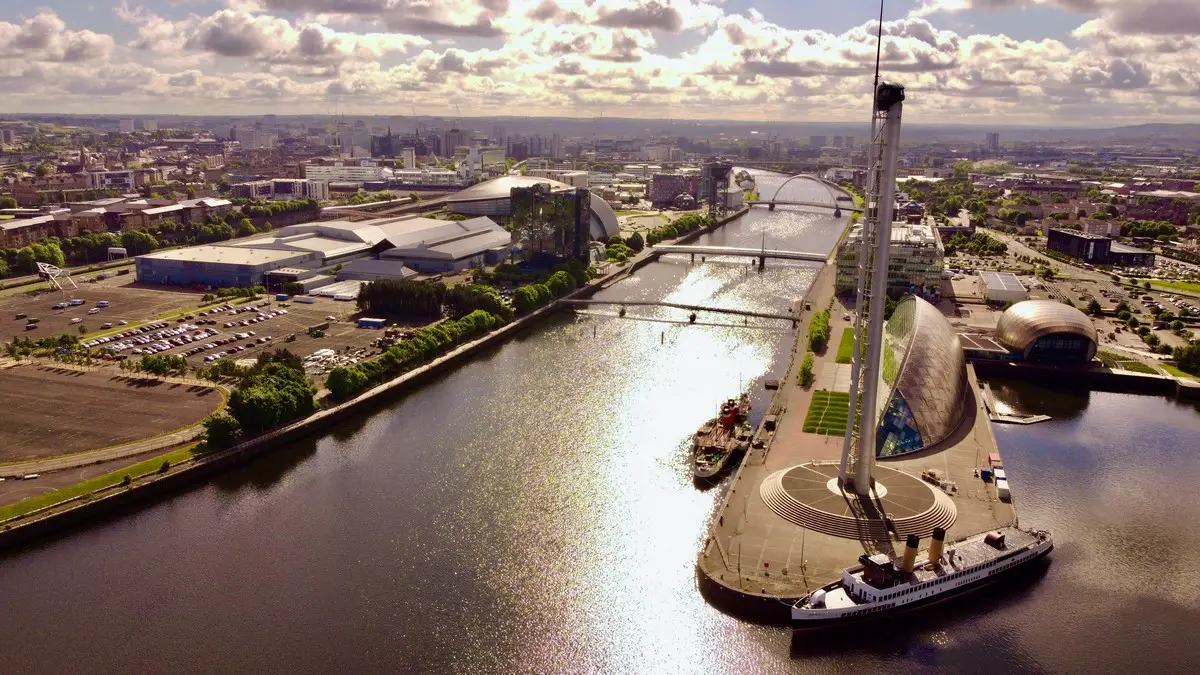 image source : unsplash.com
Experience Glasgow's Live Music Scene
Glasgow's designation as a UNESCO City of Music is a testament to its vibrant live music scene, making it an ideal destination for students who cherish musical explorations. The city's love for music is evident in its numerous venues hosting performances across various genres. King Tut's Wah Wah Hut, famed for discovering some of the biggest names in music, is a great place to catch live performances. The Barrowland Ballroom, another iconic venue, is known for its electric atmosphere and has hosted many legendary bands.
Beyond these famous venues, Glasgow's pubs and clubs are alive with the sound of emerging artists and bands. Exploring these local spots not only supports the city's thriving music scene but also provides an authentic experience of Glasgow's nightlife. The diversity of musical talent in the city ensures that everyone, from rock enthusiasts to jazz aficionados, can find something to enjoy. For students, these live music venues offer a perfect escape from the daily grind of lectures and assignments, a place where they can unwind, socialize, and experience the city's cultural heartbeat.
Enjoy Glasgow's Green Spaces and Outdoor Activities
For students looking to escape the hustle and bustle of city life, Glasgow offers a plethora of green spaces and outdoor activities. The city's parks, such as the sprawling Glasgow Green and picturesque Kelvingrove Park, provide a serene escape where one can relax, have a picnic, or engage in leisure activities. Glasgow Green, the city's oldest park, is perfect for jogging, cycling, or simply lounging by the River Clyde. Kelvingrove Park, with its beautiful Victorian layout, offers a tranquil setting ideal for studying outdoors or catching up on some reading.
For those who enjoy more active pursuits, cycling along the Clyde is a great way to explore the city from a different perspective. Students can also participate in sports activities often held at Glasgow Green. Additionally, these parks host various seasonal events and festivals, offering students a chance to experience the local culture and community spirit.
Indulge in Glasgow's Culinary Delights
Glasgow's culinary scene is as diverse as its population, making it a haven for food lovers. The city offers an array of dining options, from traditional Scottish cuisine to an eclectic mix of international flavors. Students can explore the Finnieston area, known for its trendy eateries and innovative dishes, or head to the Barras Market for a more authentic and affordable dining experience. The market is not only a place to find delicious street food but also a vibrant community hub.
Glasgow also caters to various dietary preferences, with numerous vegetarian and vegan-friendly restaurants scattered across the city. This inclusivity in food choices ensures that all students, regardless of their dietary needs, can enjoy Glasgow's culinary offerings. Dining out in Glasgow is not just about eating; it's an opportunity to socialize, relax, and experience the city's diverse culture.
Discover Glasgow's Art and Indie Film Scene
For students with a penchant for art and cinema, Glasgow is a treasure trove waiting to be explored. The city boasts a thriving contemporary art scene, with galleries like The Modern Institute and the Centre for Contemporary Arts showcasing works from local and international artists. These spaces often offer student-friendly events and exhibitions, providing an insightful glimpse into the world of contemporary art.
Film enthusiasts can head to the Glasgow Film Theatre, an indie cinema that screens a range of non-mainstream films, from classic art-house to modern foreign language cinema. The theater is a hub for students who appreciate cinema beyond the commercial offerings. Additionally, Glasgow hosts various art shows and film festivals throughout the year, presenting opportunities for students to immerse themselves in the creative arts scene.
5 exciting ideas for a student weekend in Glasgow – Takeaway
Glasgow, with its rich history, vibrant music scene, lush parks, diverse culinary landscape, and thriving art and film culture, offers students a multitude of ways to spend an enriching and enjoyable weekend. Whether it's exploring historic sites, indulging in the local music and food, or immersing oneself in art and film, Glasgow provides experiences that cater to all interests. Just as a top essay writer can bring depth and diversity to academic writing, Glasgow brings a similar richness to the student experience, making it an ideal destination for those looking to make the most of their time outside the classroom. As students explore these five exciting ideas, they not only enjoy their weekends to the fullest but also deepen their connection with this dynamic city.
Comments on this guide to 5 exciting ideas for a student weekend in Glasgow article are welcome.
Strathclyde Building Designs
Glasgow Architecture Designs – architectural selection below:
Buchanan Wharf Glasgow Office Development
Buchanan Wharf Glasgow Office Development
New Allander Leisure Centre
Design: Holmes Miller
Allander Leisure Centre Building in Bearsden
Burrell Collection
Burrell Museum
Comments / photos for the 5 exciting ideas for a student weekend in Glasgow advice page welcome