10 crucial safety tips for scaffolding work guide, West Scotland building construction
10 Crucial Safety Tips for Working with Scaffolding
28 July 2022
As with any projects involving working at heights, there is a certain degree of risk involved when scaffolding is used. To ensure employees can operate safely and without risk of injury, you should make sure you comply with all relevant legislation and put in place every reasonable precaution. Health and safety at work is now an important part of any operation, so to help ensure your site is both safe and compliant we have put together a list of 10 crucial safety tips, which are outlined below: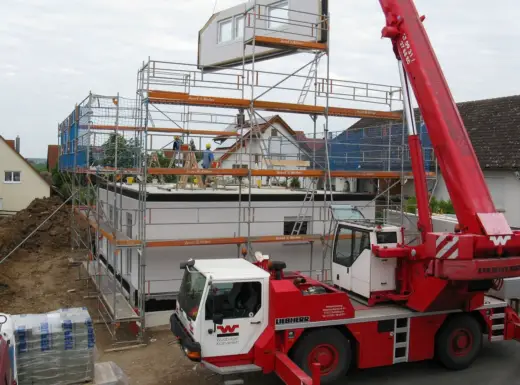 Provide Suitable PPE
The most important aspect of working in any industrial or construction setting is the proper use of Personal Protective Equipment (PPE). This is even more important for those working at heights.
The majority of scaffold-related injuries occur as a result of falling objects, so wearing a hard hat can prevent serious injuries. When working on scaffolding in Glasgow or anywhere at all, it is vital that you wear non-slip footwear and fall arrest equipment.
Keep Within Recommended Load Limits
It is important to consider load-bearing capabilities when selecting scaffolding materials and designs. If you choose components that aren't adequate for the type of load you intend to use, you're putting your employees at risk. It is possible for platforms to crack, break, or collapse entirely, resulting in severe injuries to those nearby.
Keep up with Rules and Regulations
It is essential that you are fully conversant with all the regulations around scaffolding before starting your project. It is also important that you keep abreast of any changes to legislation to ensure you are compliant. If you are in doubt about anything, always check the information that is available to you.
Ensure all Scaffolding is Fitted with Guardrails and Toe Boards
To prevent a person or any material or object from falling, guard rails, toe boards, and other similar barriers should be provided. They should be strong and rigid enough to prevent people from falling, and able to handle other loads that may be placed on them. For instance, guard rails fitted with brick guards must be capable of supporting stacks of bricks that could fall on them. In addition to guardrails and toe boards, other barriers can be used, provided they are at least 950 mm high, secure, and provide an equivalent degree of protection against falls and materials rolling.
Ensure Scaffolding is Erected properly
Always make sure your scaffolding has been properly erected before any work starts. Don't take shortcuts or create your own scaffold design – follow the manufacturer's exact specifications for bracing and fasteners. Make sure leg braces are correctly fastened to the frame of the scaffold. All scaffolding planks should be level and true – and everything should be installed rigidly and securely wedged. We cannot overstate the importance of constructing your scaffolding correctly as failure to do so could have serious consequences.
Carry Out Regular Inspections
Scaffolding requires regular inspections, even after it has been erected. Ensure that the area is regularly inspected for hazards, defects, debris, and other factors that could cause a problem.
These inspections should be performed at the beginning of the workday to ensure the area is clear for that day's shift. It is a good idea to print out and use a scaffolding safety procedures checklist.
Train Your Staff
Education and training are crucial to the safe use of scaffolding systems. Whether you plan to erect a scaffold yourself or hire someone else, all your personnel must be qualified and trained to do so safely.
By training your employees on scaffolding hazards and proper safety precautions, and providing them with tools and PPE, you can minimise accidents and liability.
Hopefully the information in this article will help you continue to operate in complete safety.
Comments on this guide to 10 crucial safety tips for scaffolding work article are welcome.
Buildings
Key Buildings in Scotland Articles – architectural selection below:
Merchant City boutique hotel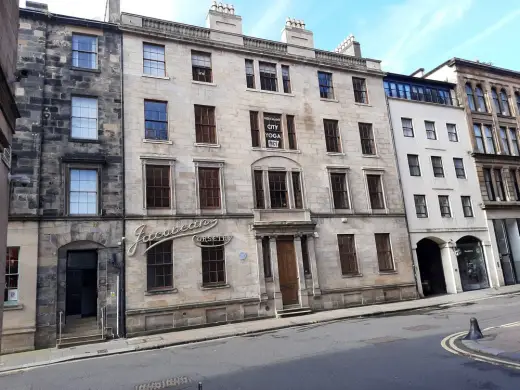 image courtesy of architects practice
Merchant City
Historic Glasgow : best Glasgow architecture of the past
Comments / photos for the 10 crucial safety tips for scaffolding work advice page welcome