Why windows are important in commercial buildings guide, Property natural light and ventilation advice
Why Windows are So Important in Commercial Buildings
22 Dec 2022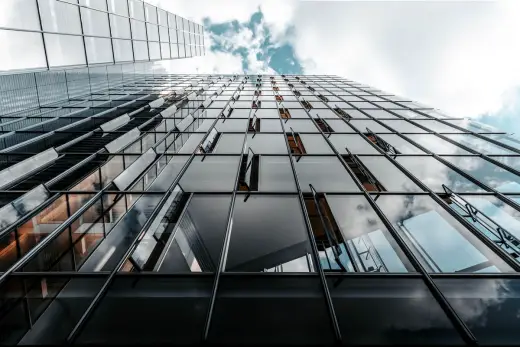 You'd be shocked to learn just how much time we spend inside commercial buildings. Be it for work, shopping, or socialising, we can often spend as much or even more time inside commercial buildings that we do in our own homes.
This means that the development and design of these buildings must be perfect. It will benefit the people spending time inside them and ensure they can effectively serve their intended purpose. Windows are a crucial part of a commercial building. Be they traditional manually operated windows or modern electric window openers, windows are absolutely essential for a number of reasons. Keep reading to find out more.
They let in Light
Access to natural daylight and sunlight is incredibly important. It provides us with vitamin D, which is used by our bodies to keep our bones and heart healthy, while reducing the risk of weight gain and certain cancers.
Not only does it benefit our health, but it can also promote positive mental and emotional wellbeing as well. If you own a commercial building with staff, keeping them inside working in darkness or only with artificial light can harm their mental health and work to seriously impact employee productivity.
Windows can be an effective way of bringing natural light into your commercial space. For offices and workshops, this can boost productivity and improve staff morale. If you have a shop, customers will appreciate natural light and it will make for a more positive shopping experience.
They Regulate Temperature
There's nothing worse than being too hot or too cold at work. In fact, there are laws in place regarding how hot or cold a workplace can be. Windows can be used to regulate the temperature in your commercial space in a cost-effective way, open them when it is too hot and then close them when it gets too cold.
Extremes in temperature can be detrimental to the health of your employees and can impact how well they perform their jobs. Make sure your commercial space has windows and effectively regulate the temperature in your space.
They Control Humidity
Proper humidity control is vital for all types of buildings. Excess moisture in the air can promote the growth of mould, which can cause serious structural damage and even negatively impact the health of those breathing in the dangerous spores.
The best way to prevent your commercial space from becoming too humid is to regulate the air quality through ventilation. This can be done effectively by opening windows and allowing fresh air to circulate throughout the building, preventing a build up of excess moisture that can lead to fungal growth.
Conclusion
Commercial spaces must be designed with people in mind. Whether that be staff or customers, these properties must address their needs and ensure they are having a positive experience inside the building. Windows are essential for commercial spaces, they let in light, allow for temperature control, and can be used to regulate humidity inside the building.
Comments on this guide to Why windows are important in commercial buildings article are welcome.
Buildings
Key Buildings in Scotland Articles – architectural selection below:
Merchant City boutique hotel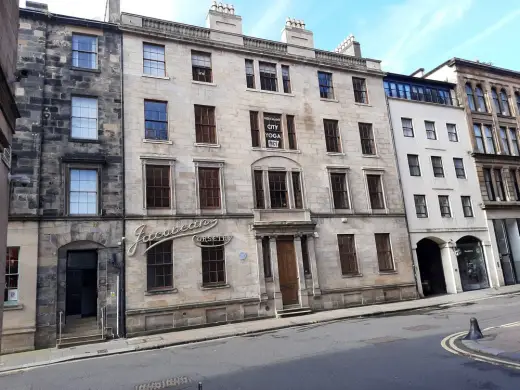 image courtesy of architects practice
Merchant City
Historic Glasgow : best Glasgow architecture of the past
Comments / photos for the Why windows are important in commercial buildings advice page welcome