Top tips for first time home buyers advice, Starting property buying guide
Change of address checklist: Pro tips for first time home buyers
26 April 2022
Buying your first home can be an exciting, but daunting and downright confusing time. From mortgages and surveys through to solicitor's fees and legal documents, if you're new to the process, it can be a total minefield.
With house prices consistently increasing, along with rising consumer costs, it is incredibly tough to take that first step onto the property ladder. And, whatever your reasons for wanting to buy a house, there are a number of steps from where you are now to the moment you can start settling in.
To help you cope with the process of buying your very first home, we've come up with a checklist for moving home , especially for the first time buyers. We'll guide you through the complex process and help you improve your chances of becoming a homeowner.
Make sure you're ready to commit to a loan
Our number one tip for first time home buyers is to make sure you're ready to buy a house. Purchasing your first home is a massive commitment, with the average mortgage loan term being 15-30 years long. So, it's important to be 100% sure that you're ready to take the huge step onto the property ladder and become a homeowner before you take on a mortgage. Taking this important decision should be on top of your moving checklist.
To help you decide whether you're ready to buy a house, ask yourself the following questions:
Do I have a stable income?
Do I have an emergency fund that can cover at least 3 months of expenses?
Am I ready to commit to this home for at least 5 years?
If you answered "no" to any of the above, it might be best to hold off buying a house for now. Keep saving and researching for a little longer until the answer is "yes".
Improve your credit score
If you do decide that now is the right time to buy a house, you'll need to make sure your credit score is in good order. When you apply for a mortgage, lenders will look at your credit history to see how you've managed borrowing in the past. They'll then use this information to decide whether or not to offer you a mortgage.
You can get hold of a copy of your credit report from a credit reference agency, such as Experian or ClearScore. Before you apply for a mortgage, you should look at ways that you could improve your credit score. Some of these might include:
Always making debt repayments on time
Closing credit card accounts you no longer use
If you haven't borrowed before, take out a credit card and pay off the balance in full each month
Make sure you're on the electoral register
Top up your house deposit for free
Saving for a deposit is often the hardest part of buying a house for first time buyers. Even if you're putting away every spare penny, it can feel like you aren't getting any closer to your savings goal. This is where the Lifetime ISA can help, boosting your savings by up to £1000 per year.
If you're aged between 18 and 39, you should be able to open a Lifetime ISA and save up to £4,000 a year to buy a property. Your contributions into the ISA will be supplemented by a government bonus of 25%, up to the maximum of £1000 each year. Funds held in a Lifetime ISA can be used after a minimum of 12 months to buy a first home valued up to £450,000.
View properties
Once you've saved for a deposit and had your mortgage offer accepted, it's time for the exciting bit – viewing properties! We can't stress enough how important it is to thoroughly view every property you are considering purchasing. You really don't want to miss something important only to find it when you move in.
To ensure you remember to check on all the key factors when viewing homes, it's always a good idea to make a list. For example, you might want to check that:
there isn't any damp
it isn't too noisy
all the electrics are working
there aren't any major cracks in the walls and ceilings
there's enough space for you
the neighbourhood is nice and suits your needs
Using a house viewing checklist like this can help you identify any warning signs, and help you assess whether you can really see yourself living there.
Get a survey
Even with your house viewing checklist, though, you'll need to get a RICS survey before committing to buying a house. There are a number of different survey options that you can choose from:
A Homebuyer Survey – This is the most basic survey type. It assesses the property's value, its overall condition, and highlights any maintenance that might urgently need to be carried out.
A Building Survey – This is a more thorough survey. It reviews all aspects of the property, including the interior, exterior, materials and services.
A Specific Deficit Survey – This survey type evaluates any specific structural issues and advises how to rectify them.
Remember to change your address
When you eventually complete and become a homeowner for the first time, moving home  can be just as hectic as the purchasing process. As a result, it's very easy for first time buyers to forget to change their address from their parents' or their rental address to their new, permanent one.This is why having a change of address checklist can make the process easier.
It is essential that you take the time to update your address with all the essential organisations, accounts and suppliers. This way, you will avoid missing out on crucial information and minimise the risk of becoming a victim of identity theft. Think about who to notify when moving house – this might include:
HMRC
NHS
DVLA
Your bank or building society
Any subscriptions e.g. Netflix, gym, magazines
Follow these top tips for first time buyers to make the process of purchasing your first home run as smoothly as possible. And, remember, it's ok to ask questions. Buying a house is a scary and complex process for anyone, nevermind if it's your first time.Having a change of address checklist can  be handy in the process.
It's important to try not to get overwhelmed by all the jargon and paperwork – if you don't know, just ask. Mortgage lenders, solicitors and estate agents know a lot and they're all there to help you achieve your goal of buying a house.
Comments on this guide to top tips for first time home buyers article are welcome
Property Designs
Glasgow Architecture Designs – architectural selection below:
50 Bothwell Street Office News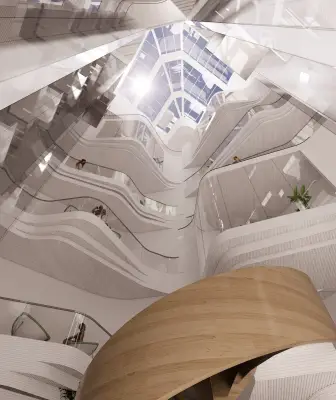 image courtesy of architects practice
50 Bothwell Street Office Redevelopment
Comments / photos for the Top tips for first time home buyers advice page welcome