The complete rooflight guide, Architectural products, Roof windows, House building
The Complete Rooflight Guide
March 26, 2023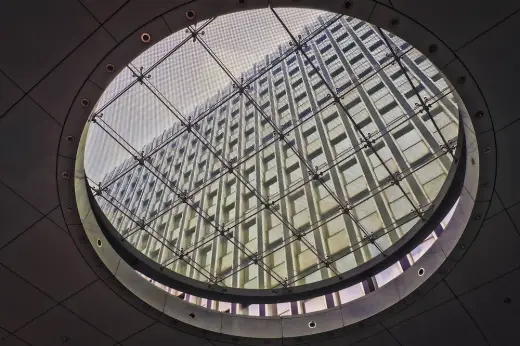 Rooflights are openings found in a roofing unit, and their primary function is to add more light to an interior space. Every space needs aesthetics and uniqueness in today's era, which explains why rooflights are becoming increasingly common. A rooflight can provide up to 50% more light when put in a loft extension, which is more than other windows.
Rooflights provide excellent support to your indoor space, and their main properties include the following;
Safe and durable
Low maintenance
The tightness and water resistant
Energy efficient
They tackle high pressure
They improve the indoor temperature.
Below we discuss the complete rooflight guide.
The Complete Rooflight Guide – Main Types
Types of Rooflights
Rooflights are becoming more popular in homesteads today, which has led to the introduction of new designs. The two most common designs are flat and pitched rooflights. Your preferred design depends on your property, and below we discuss the types of rooflights.
Conservation Rooflights 
Conservation rooflights are essential for all premises recognized as heritage bodies or listed buildings. This is mainly because the buildings have building reputations that should be met with other structural property changes.
These rooflights for pitched roofs are common, and you should choose depending on where you intend to put the window and your property. Individuals in a listed property should prefer conservation rooflights as they are the ideal solution.
These rooflights look flush on your roofing unit, enabling homeowners to change their property's feel and look.
Contemporary Rooflights
Contemporary or frameless rooflights are among the most common designs and can be pitched or flat. Contemporary roofs have frameless aluminum, enabling them to blend seamlessly with your roof. Contemporary rooflights also feature double-gazed units and are energy-efficient.
These rooflights also have a patented design that prevents heat from accessing your property; they can make your house look classier, allowing light to get in.
Lantern Rooflights
Lantern rooflights provide a unique aesthetic because of their 3D structure. These rooflights have a massive effect on property and are made using timber or steel. Lantern rooflights are ideal for lighting a living room from different angles.
These rooflights are an outstanding architectural feature that makes your property look more significant.
Pyramid Rooflights
These rooflights resemble the pyramid design and have a slim feature that can be put in both period and modern property.
Flat Rooflights
Flat rooflights have a massive effect on extensions and are among the most popular rooflight designs. These rooflights are discreet and the best design for homeowners looking for minimal maintenance.
These rooflights are cost-effective, as they require no extra expenses in their operating mechanism.
Automated Rooflights
Automated rooflights allow significant light on your property; homeowners can open them electronically. These rooflights are ideal for homeowners looking for a design that requires the least operation.
This design can also be added to flat rooflights, thus an improved functionality.
Final Thoughts
Rooflights are becoming more popular in homesteads, and it is hard not to see why. These items are readily available; the above article has discussed everything you need to know about them.
Comments on this The Complete Rooflight Guide article are welcome.
Property Designs
Glasgow Architecture Designs – architectural selection below:
50 Bothwell Street Office News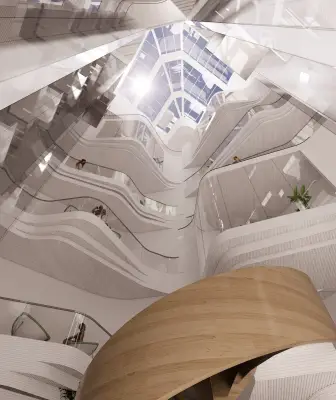 image courtesy of architects practice
50 Bothwell Street Office Redevelopment
Comments / photos for the The Complete Rooflight Guide – building roof openings types page welcome.