Interior design is not an easy task guide, Apartment atmosphere lighting, Home décor accessories
Interior design is not an easy task, but now we will show you 10 tips on how to do it
22 November 2022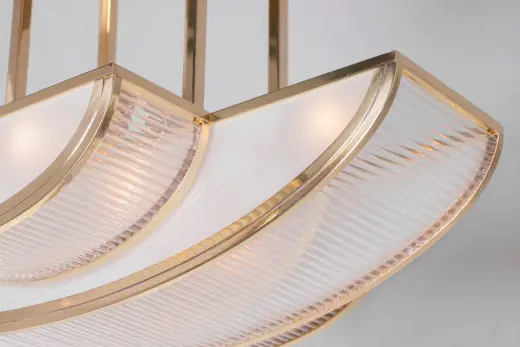 Beautifully arranged home accessories always give our own apartment a special atmosphere between the four walls. But sometimes it's not so easy to skillfully stage vases, candlesticks, flowers, bowls, and other home décor accessories to be in perfect harmonywith our other furnishings. These 10 tipswe're trying to help you with interior design, which can make the whole process seem like a breeze. Here's how to make your home more cozy with home décor accessories!
1. Get inspired by existing color schemes
If you want tocreate a harmonious whole in your own home with the help of various home décor accessories, then it is worth tuning home accessories to the existing home colors. When furnishing a new apartment, priority is always given to larger-volume objects, for example, sofas, living room furniture, carpets, lamps or chandeliers are given the first place in the clean room, so our basic furnishings already provide a starting point for the work of our further interior decoration. For example, if you want to stay on the line of elegance and cleanliness, try to look for accessories with a similar style and color scheme in addition to one or two more special home décor elements, such as a chic sofa orluxury lamps.
Thus, everything looks stylish and cohesive, even if we have acquired them from different places and not bought every piece from one collection. The clover green vase doesn't fit a rust-red couch, and the powder blue armchair doesn't fit the lemon yellow fruit bowl either, so try to play with the shades of colors instead!
If the existing color palette is more neutral – gray, beige, black and white – then accessories can also deliberately display stronger color spots. However, it is worth making sure that the different objects harmonize well in color and enrich each other.
2. Let's define an interior design theme
It's good to be able to tell a story with accessories. With dried flowers, light ceramic vases and heavy clay bowls, for example, nature, summer meadows and their scents can also be displayed with the help of home décor accessories.
If you want to bring a close-to-nature look to your home, choose interior design accessories in the style of "Boho", play with textures and natural materials, and for the "Minimalist" style, choose clean additional elements, various geometric shapes. Objects of the same or similar colors, shapes, textures or functionality even create harmony that will create harmony in any room of the apartment.
3. Group add-ons
You can also play your special favorite home décor pieces as a trump card, or in thiscase, it's better to put the accessories together and organize them into groups. Everything looks much better together doesn't it? Especially if you can find additional items of different sizes in the store, which look good next to each other! Whether it's standing vases, lanterns, candles on the table or a combination of these, place them side by side in a central place!
4. Vlet's make out an odd number to sort
Within the aforementioned groups, an odd number must be chosen, and the human eye perceives arrangements of three, five or seven things as more harmonious and aesthetically pleasing than groups of two or four. This is an interior design rule that, if you try it in practice, you can make sure of.
5. Let's leave room
A small space should be left between the grouped elements. In this way, the pieces of each interior design accessory ensemble can be discovered and perceivedon their own. How much free space is left is a matter of feeling – simply move the accessories around and until you think their layouts are perfect.
6. Let's play with different supplements for heightwith theival
If everything is at the same height, it will never attract our attention and will quickly become boring. But if you play with different heightswhen arranging interior design accessories, a vibrant but balanced layout will quickly emerge, which will add playfulness justnot to the line of every interior design style.
7. Let's also choose different shapes
It's not just with heights, the rule also applies to shapes: combining formalized accessories like a spherical vase or a goulash-shaped candle and other interior design pieces with powerful geometric shapes with filigree, slender and graceful things invigorates and makes the layout interesting anywhere in the apartment.
8. Atmospheric light
Luminaires are not only practical light sources, but also home furnishings that can be brought to the stage excellently. Thedamage is also on the creed and on the bookshelf. Luminaires should therefore be incorporated into the decorative design and take into account the colour, size, shapeand texture.
9. Do not forget about regular dusting!
Decorative elements quickly lose their shine when they are dusted. Therefore, do not forget to regularly wipe off annoying dust from pretty decorations!
10.Furnish seasonally to your liking!
Interior design is fun, so don't be afraid to regularly rearrange and refresh the layout. Because even small changes have a great effect, so that the home always looks fresh and different, so it never becomes boring, you will always be able to show something new.
Comments on this guide to Interior design is not an easy task article are welcome
Buildings
Key Buildings in Scotland Articles – architectural selection below:
Merchant City boutique hotel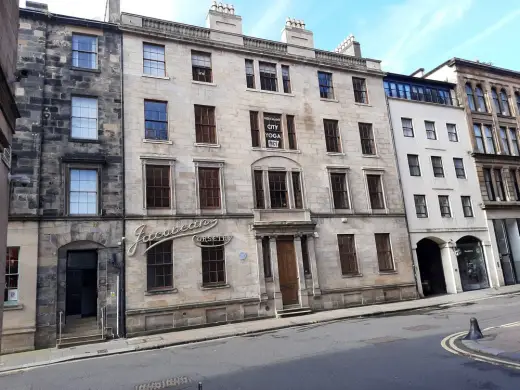 image courtesy of architects practice
Merchant City
Historic Glasgow : best Glasgow architecture of the past
Comments / photos for the Interior design is not an easy task advice page welcome