2 Bed Flats Guide, Apartment Space Design, Two Bedroom Property Tips
How to Make Your 2BHK Flat More Spacious?
Apartment Design Tips – Home Advice Article
27 Nov 2018
How to Make Your 2BHK Flat More Spacious?
If you are living in a 2-bed flat and you want to add some space, you can do it with small minor small changes. Following, we are going to discuss these design changes and help you make your apartment look spacious.
How to Make 2 Bed Flats More Spacious?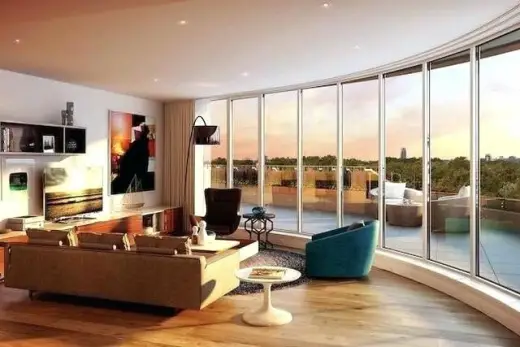 Avoid Clutter
If you want to Decorate your 2BHK, the first thing you should mind is keep it clutter free. This way your flat will look attractive and spacious. You don't want to overdo decoration, leave some breathing space. It will make your apartment space even more appealing.
Assure the rooms are clutter free and don't have any congestion. Small apartments look small and confined because we put an abundance of stuff. It captures lots of visible space. Consider renting a storage unit in Glasgow to secure the belongings that you would like to keep but do not use frequently.
Don't try to make lots of storage space, racks, and cabins. You better be wise with your visible space to improve the overall look of your apartment. If you are interested in a 2BHK, then feel free to look for 2 bed flats to rent in Glasgow.
Multi-Function Furniture
If you are short on space, the best way to open up some space is to use multifunction furniture. You need to invest in multi-function furniture including sofa and bed or furniture. When you want to relax, use the sofa. But if you have an extra guest, you can turn the sofa into a bed.
The story doesn't end here; you need to install drawers, racks, and cabinets under table tops. This way, you manage extra space for storage. If this doesn't suffice, then you can use the space under your bed, or wall cabinets. Make hidden compartments to stash your stuff. Just make sure you don't overdo anything.
Be Simple
There is beauty in simplicity. You don't need something heavily designed including bed and sofa covers as well as carpets and curtains. You need to go for neutral and pastel colors. All these things are suitable for a small apartment. You don't have to exaggerate anything.
Light Colors on Wall
Here is a basic interior designing rule. Light colors open up space while dark colors make it look confined. If you want your space to look bigger than it actually than you better use light color paint. It will create the optional illusion that your apartment is spacious as well as cozy.
Just leave the ceiling white to reflect light. How you paint the space makes a lot of difference.
Decorative Accessories
You don't need to spend a fortune on decorative accessories. As we said, beauty lies in simplicity. Find light fixtures including:
Pendant Lights in Hall as well as Kitchen
Use Floor Lamps in Sitting Room Placed Beside your Couch
Ceiling Lights and Table Lamps
Mirror Lights in the restroom
Fishbowl, as well as custom, made aquarium
Small Potted Plants
Wind Chime
In case you have a balcony, then you can hang the pendant lights. They will make your room look bright as well spacious. If you are not into blank walls, then a mirror or picture will add some character.
Major Scottish Buildings
Key Buildings in Scotland Articles – architectural selection below:
The Garment Factory – Glasgow Office & Retail Development
Original architect: James Thomson ; Renewal architect: Morgan McDonnell Architecture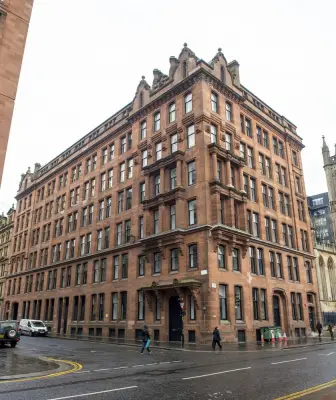 photos : Warren Media
Glasgow Architecture Walking Tours – best of new Scottish Architecture
Comments / photos for the How to Make Your 2BHK Flat More Spacious? page welcome