How to get your homework done if you don't want to guide, Essay advice, College assignment tips
How to Get Your Homework Done if You Don't Want to
5 July 2022
Procrastination is quite a common thing among people of all ages and professions. Of course, students are no exception here. Young people often find it hard to spend hours each day doing homework. However, a lack of motivation should not stop you from getting good grades and doing great in school. So, here are seven tips on getting your homework done even when you don't feel like it.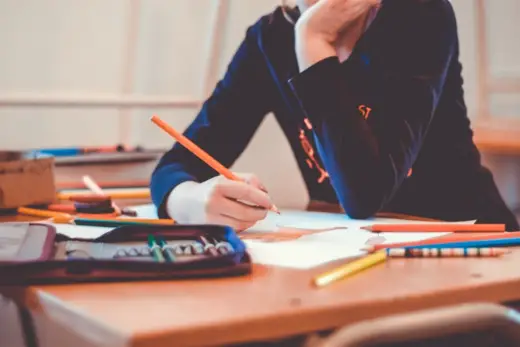 Seek motivation
The fact that you don't want to study means you lack motivation. It's not so uncommon for young people. Education is a long-term investment. So, it's easy to lose track of why you are doing what you're doing. However, it doesn't mean you should let it slide. The lack of inspiration and motivation can result in falling behind, apathy, poor grades, and even low self-esteem.
You should find reasons why keeping up with your studies is important. Maybe make a motivation board or write down your life goals. Overall, build a solid case for tackling that homework on your desk.
Eliminate distractions
You have to minimize distractions around you before starting your homework. It means no phone notifications, scrolling, or noises that get on your nerves or people who mess with your concentration. Find a quiet place where you can stay productive for the entire learning process.
Take it a step further by creating a perfect working environment to your taste. Bring everything you need for studying, like textbooks, notes, markers, etc. Grab some healthy snacks and a glass of water. Maybe turn on the music. Make sure that you like being in such an environment. It will improve your mood and help you focus on the task.
Get organized
It's best to study at the same time each day. Thus, you build a habit of sitting at your desk with all your homework every day at a specific hour. That will be your dedicated time to study. After a while, you will even feel uncomfortable skipping the study hour. Your brain will get into a working mood at this hour. It will require more food for thought.
In addition, you won't ever miss homework again. Getting organized means having a proper schedule and a to-do list for each day of the week. Thus, you can keep track of all important things on your agenda.
Find a study group
Some people just don't like studying alone. It's fine. After all, people are highly social creatures. Perhaps, you get lonely and get bored faster by doing things on your own. Fortunately, there is an easy fix to it. Find people who'd like to study with you.
In fact, these other students don't even have to be on the same knowledge level as you. Some diversity won't hurt. Those who achieve bigger progress on a subject can help understand things better. Hence, you'll manage homework faster. Yet, you can also help people wherever you can. By doing so, you repeat the lesson, and put your knowledge to the test, and memorize things better.
Overall, teamwork can always get you places. For example, you can read how the ScamFighter team managed to review hundreds of essay writing services. It shows that several people united with one goal can achieve great results in little time.
Get a tutor
Perhaps, you don't want to deal with homework since you understand or think little of the subject. Lack of knowledge will make you unmotivated and disinterested in further studying. One way to tackle this is by recruiting a tutor. A personal tutor will help you get a better idea of the subject and topics you are learning at the moment. They will encourage you to study by providing more in-depth information on the matter. We often fear what we don't understand. However, each school subject can be fun once you get the point of studying it.
Start big
We tend to procrastinate more when we fear the task. Thus, the harder your homework is, the scarier it can get. Hence, you keep on delaying starting it. However, there will be a point of no return there. You won't be able to achieve what you have intended since you lack time. So you really want to follow such a scenario?
Of course not. That's why it's recommended to start with your biggest task at hand. Tackle what you fear the most. You can handle it. You'll see that no project is that scary up close. In fact, once you learn that you can handle big tasks, you won't fear any other homework. Hence, it will give you a boost of confidence and courage.
Besides, you won't have to spend days dreading starting a project. It's an uncomfortable feeling to live with. It drains your motivation to do anything, including homework, at all.
Change things up
Perhaps, being too meticulous with your study style and way of handling homework is not such a good idea. It makes sense to change things up every now and then. You can try different study approaches. Various methods can diversify your study experience and increase your interest in further learning.
Thus, you can try listening to podcasts or watching documentaries. You may also consider different techniques for taking notes during classes. So, you can see which method works best for fast and easy learning at home.
Comments on this Guide to How to get your homework done if you don't want to article are welcome.
Buildings
Key Buildings in Scotland Articles – architectural selection below:
Merchant City boutique hotel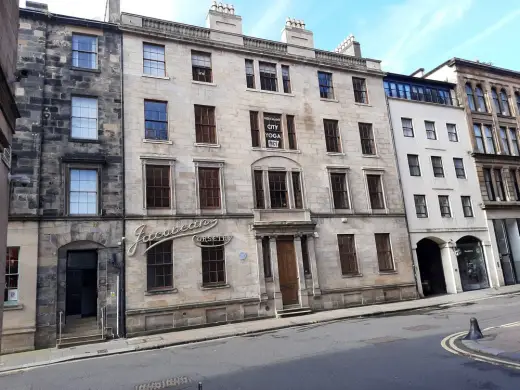 image courtesy of architects practice
Merchant City
Historic Glasgow : best Glasgow architecture of the past
Comments / photos for the How to get your homework done if you don't want to advice page welcome