Craigholme School Glasgow homes, St Andrews Drive property, Lilias Centre West Pollokshields news
Craigholme School Glasgow, West Pollokshields Homes
7 October 2022
Glasgow continues to modernize itself, as it will see an old abandoned school make room for new houses and a women prison (without bars) be opened. These are two proofs that the city does not intend to slow down on its continuous road to modernization.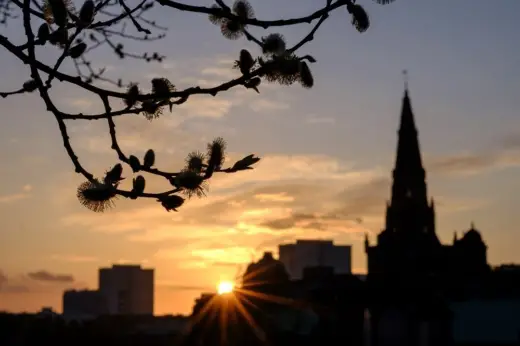 Glasgow School to be replaced by New Homes and a New Women Prison will be opened Soon
Craigholme School Glasgow, West Pollokshields Homes & Women Prison
Glasgow continues to grow
There is always more demand for new homes in Glasgow. As buyers line up to find a place to live, others are asking: "How much is my house worth? Wondering if it is time to move on to something new. If that is the case, they may soon find themselves living on the site of an old abandoned school, which is to be put down in favour of new homes, in Pollokshields. The whole new structure will now be made out of villas and apartments (In total: four houses and six apartments).
The Craigholme School, in St Andrews Drive, saw its approval for being demolished and restructured given by the councillors at the Glasgow City Council. Twelve objections were raised, that had to deal with design, privacy and impact on the conservation of the West Pollokshields area. But in the end, the proposal by Wellwood Leslie Architects did go through in September.
Those who were afraid that the environment would be impacted will be comforted. Although four tress will be removed during the construction work, in the end seventeen common lime trees will be planted to compensate for the loss. The accepted proposition really took in consideration the respect of what was there before, and it sufficed to receive a green light.
A New Glasgow prison for women will open in October 2022
Prisons are an important part of any major city. Creating new environments for prisoners, that will help them in becoming better citizens, is also key to tomorrow. That is why Glasgow has decided to build itself a new women prison with no bars and no high fences. They also call it under a name, which is a Community Custody Unit . And its formal name will be the Lilias Centre . In total, 24 women will be able to stay there, once in function.
It is the Glasgow City's Integration Joint Board that has made the announcement. They have already given the go ahead to recruitment of the staff that will be found inside these walls, to manage and control the location. It said that the new prison will be a safe place, where inmates will be able to live as if they were inside a home. It means that each of the women will have its own bedroom and will be responsible for herself (laundry and housekeeping tasks).
The goal of this no bars and no high fences prison is to create an environment where inmates feel like they can actually prepare themselves better, in order to reintegrate society, as stronger individuals. If they feel like they are more in control of themselves, the belief is that it will help them to do so more easily and rapidly. It has been receiving praises by church minister Rev John Matthews and by Pat Togher from the Glasgow City's health and social care partnership.
Comments on this guide to Craigholme School Glasgow, West Pollokshieldsarticle are welcome.
Buildings
Key Buildings in Scotland Articles – architectural selection below:
Merchant City boutique hotel
Merchant City
Historic Glasgow : best Glasgow architecture of the past
Comments / photos for the Craigholme School Glasgow, West Pollokshields advice page welcome