Construction estimating software in home interior remodeling, Property expenses tracker guide, Create house refurb budget
Construction estimating software for home interior remodeling
13 March 2023
What are the Advantages of Using a Construction Estimating Software in Home Interior Remodeling?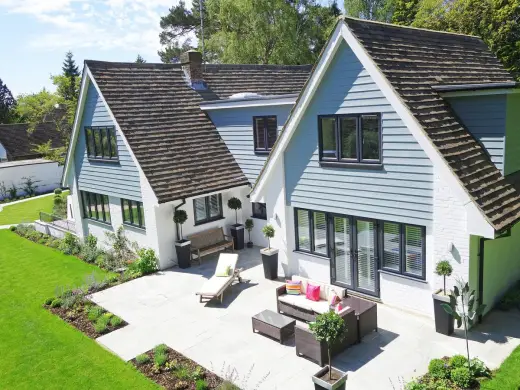 Introduction
As you plan a home remodeling project, you're likely considering the various costs you might incur and the time you'll need to complete it. You'll need to come up with a realistic budget, and one way to do this is by using construction estimating software. This software will help you visualize the entire project from start to finish and ensure all your estimates are accurate.
In this article, we'll discuss the benefits of using construction estimating software in home interior remodeling projects. We'll also show you how to use the software to create a budget and manage your remodeling project successfully.
What is Construction Estimating Software?
When it comes to home interior remodeling, one of the most important things is getting accurate estimates for the entire project. This is where construction estimating software comes in. Construction estimating software is a program that helps construction managers come up with accurate estimates for their remodeling projects. The software does this by allowing someone to enter all the details of the project. For example, you could enter the size of the room or the type of materials you plan to use.
This software can be a huge help in ensuring that your remodeling project stays on budget. It can also help you stay organized and on track, which is especially important when working on a large project.
How Does Construction Estimating Software Help Home Interior Remodeling?
Home interior remodeling can be a daunting task, but with the help of the CostCertified construction estimating software, your work will become a lot easier. This software provides a cost estimate for your project and also helps you to create a budget and track your expenses. In addition, it will help you find contractors and suppliers within your area. You will also be able to monitor the progress of your project. And finally, you will be able to invoice your clients and track payments.
You will realize many advantages of using this software, including more profitability and better planning. Here are the top benefits of using modern construction estimating software:
Improved Planning
Good construction estimate software allows you to see the overall picture through planning. Apart from the cost savings you'll make, one of the main advantages of using the software is better planning. When it comes to planning, the software will give you insight into any future spending and how you can avoid costly decisions. So, it helps you save a good amount of time and money during the project.
Saves Money
Everyone loves the idea of saving some money. The software allows you to predict future costs of the project. It's able to do so because it relies on the factual data you enter rather than estimates. Therefore, constructors can get the lowest price quotes on purchasing materials and identify which vendor sells these items at the lowest cost. In doing so, the homeowner saves money, while building a trusted business relationship with the vendor.
Fastens Estimate Approvals
Estimation software plays a major role in strengthening the relationship between clients and construction companies. It also eliminates all problems (also known as friction points) that could cause delays as the client approves estimates. For example, whenever a constructor sends a potential client an estimate that is just a list of items and numbers, the client might struggle to figure out how much they will be paying. They will also take time wondering what the end results will be like and if it's worth the price.
Such uncertainty consumes time, and at times it creates feelings of doubt. Without the software, clients don't know what they are getting, so they go back and forth before accepting your estimate. By giving them a visual plan of how the project will run and look like, you'll be removing all the doubts. Thanks to the construction estimation software, you can show them fittings, countertops, tiles and vanities, creating a picture of what the end project will look like.
By doing so, you'll also be demonstrating a level of transparency and giving them control of the project.
Adding Markups Becomes Easier
By working with a construction estimating software, you'll be able to add product markups to the original catalog. Therefore, you can expand your catalog and add more retail. The benefit here is that the freshly added markups will integrate into your estimate as needed.
Budgeting Made Easier
The software is also helpful when it comes to planning your budget. It keeps things on track as you purchase materials or any items within the set budget. In most cases, construction managers obtain materials at a higher or lower cost, and this can be good or bad for the budget during the remodeling process. The software helps you stay within the set budget by getting what is indicated on the software.
Tracks Field Costs and Time
Apart from streamlining the budget, construction estimating software allows you to track field costs and the time used at work. You can easily keep track of expenses, hours and the total expenditure of the project. This helps you to stay on budget by giving you alerts whenever the project seems to stay out of track.
Gives Faster Results
The software gives faster results since you save a lot of time with various tasks such as paperwork, calculations, obtaining permits and scheduling deliveries. For example, if you're manually calculating estimates, it's easy to make a mistake. But with software, all the calculations are done for you, so you can be sure that your numbers are accurate. The software also alerts you when there might be cost overruns, even before they happen. It also helps the contractors avoid unnecessary delays that come in when they need to get additional materials, workers or other personnel.
Offers More Accuracy
Construction estimating software provides you with more accurate results as you carry on with the project. It allows construction managers and their clients to watch every step of the remodeling process. The software provides you with a precise list of all expenses incurred during the project. In modern-day construction, companies need to have accurate bids on projects, and this can be challenging because the market is always fluctuating. What's more, keeping track of everything, such as subcontractor expenditures, materials, equipment, labor, and expected issues, is important.
This software helps make the process run smoothly, allowing for timely and successful completion. Since it's flexible, the software will enable you to select specific entities and programs needed for designing estimates.
More Convenient
This research shows that modern construction estimating software is convenient and easy to use. With any construction work, there will be a task of inputting some data and information. The software helps you keep everything in perspective by allowing you to input any necessary improvements and changes to this data.
Remember, tracking your expenditure also requires constant updates, and this software makes things easier by providing you with daily estimates of your current project. During this time, you can communicate and edit projects virtually, so you don't have to keep in contact with everyone involved. This ends up saving you a lot of time and increasing the efficiency of the team working on the remodeling project.
Boosts Company's High-Tech Reputation
Another benefit of using estimation software is that it reduces errors and mistakes. In the construction industry, companies with a "high-tech" reputation are more trusted and successful. People also prefer hiring companies that use the latest technology. By using estimation software, construction companies present clients with a clear and accurate projection of projects. This leaves a permanent impression on the client, which results in positive feedback and review.
Helps you Meet Deadlines
During any construction work, keeping up with set deadlines is important. Construction estimating software enables you to meet or beat deadlines through timely planning and better organization. The software can build your company's reputation for being fast and efficient in the construction industry.
Promotes Better Communication
In construction, maintaining honest and open communication pathways is essential for the relationship between clients and the business to prosper. To gain loyal customers who will give references, companies have to work with the clients to achieve the end results of any projects. The software helps you maintain this communication because you can easily update items such as milestones, savings, project progress, deadlines and general information about the project. At the end of the day, all parties involved get updated information and have accurate expectations throughout the project.
Promotes Customer Satisfaction
Customer satisfaction is a priority in any business. The estimating software allows construction managers to provide clients with better updates and reports. A major advantage of using this software is that contractors can quickly send detailed reports and information throughout the project period.
This study shows that the software facilitates overall better project management, including planning, cost estimates, deadlines and coordination. It also makes it easier to monitor subcontractors and analyze their ventures. Also, good communication between everyone involved helps avoid errors, miscalculations and delays. Therefore, if you're in the construction business, construction estimating software can be a valuable tool. It can save you time, help you avoid mistakes, and improve the accuracy of your bids.
Challenges of Using Construction Estimating Software in Home Interior Remodeling
It's no secret that using a construction estimating software for home interior remodeling comes with its challenges. First of all, there's the cost—construction estimating software is not cheap. Plus, there's the time factor because these programs can be complicated to learn and use if you're not tech-savvy. And then, there are the potential compatibility issues, and incompatible operating systems can make it difficult to access or use the program. But don't worry! You can overcome all these challenges, and they don't have to discourage you from using the construction estimating software.
Moreover, as you've seen, the benefits of using the software overcome the challenges. To avoid such problems, work with a trusted estimating software. So, if you're ready to start your remodeling process, it's time to invest in the right estimating software. However, it's important you choose the right solution. CostCertified is the perfect construction estimating software that will provide you with interactive estimates.
Tips for Effective Use of Construction Estimating Software in Home Interior Remodeling
Using construction estimating software can help you get a better handle on the finances of your home interior remodeling project. But you have to use the software effectively to get the most out of it. Here are a few tips for successful use:
Make sure you understand how the software works first: Do some research and read up on the software and its features before you dive in. That way, you'll be able to make the most out of what it offers and take full advantage of its benefits.
Be as accurate as possible when entering data: The more accurate your data is, the better the results will be. Double check with suppliers for details such as item numbers, pricing and availability.
Keep track of changes during the project: Keep all changes documented so that you can easily refer back to them and adjust your estimates accordingly. This will also help ensure that your estimates are as accurate as possible so that you don't end up spending more than you budgeted for.
Conclusion
When remodeling any home, it's important to use a construction estimating software to help you stay organized and on track. The software will help you keep track of your budget, find suppliers, and stay organized during the remodeling process. By using the software, you will get the most out of your home interior remodeling project, so don't hesitate to give it a try!
Comments on this guide to Construction estimating software in home interior remodeling article are welcome.
Buildings
Key Buildings in Scotland Articles – architectural selection below:
Merchant City boutique hotel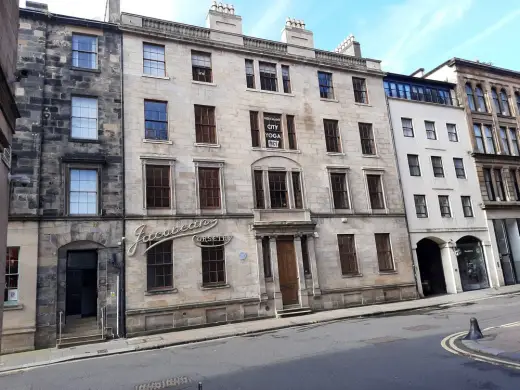 image courtesy of architects practice
Merchant City
Historic Glasgow : best Glasgow architecture of the past
Comments / photos for the Construction estimating software in home interior remodeling advice page welcome