6 Amazing Tips in Laser Cutting Guide, Manufacturing Technique Help
6 Amazing Tips in Laser Cutting
16 Nov 2020
Have you found interest or wanting to do a project using laser cutting? Laser cutting started in 1965, the first machine made it possible to drill holes in diamond dies. Since then, laser cutting has been a fantastic manufacturing technique, helping construct big projects and works with several materials.
For some who are not familiar, laser cutting works by making a 2D file into a physical object. Laser cutting has highly accurate technology to cut things quickly and precisely. Companies such as The Engraving People offer engraving services so you don't have to do it yourself.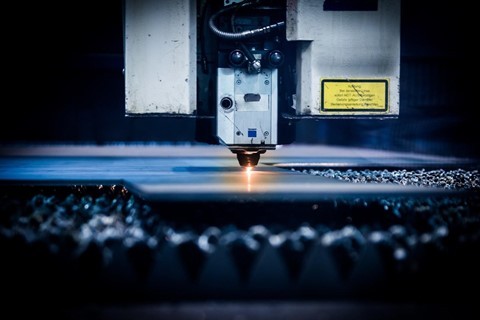 If you want to have the best output possible, you have to take into mind a lot of considerations. Read below the few essential and amazing tips for your next laser cutting projects.
1. Choose the Right Software
The software that you will be using also plays an important part in laser cutting. There are two types of software you can use; 2D or 3D. The former is suitable for logos, banners, and the likes with flat surfaces. The latter can be used for mechanical and engineering projects. Here are some of the most used and trusted software:
2D software
CorelDRAW
AutoCAD
Inkscape
Adobe Illustrator
3D software
Autodesk Fusion and Autodesk Inventor
FreeCAD
Solidworks
2. Pick the Right Material
The material that you are going to use is very crucial in the laser cutting process. You have to think about the output you are expecting, the design you want to go with, and the conditions it will be used. Choosing the right material will make your project expectation turn into reality. The laser cutting industry offers services for steel cutting, wood, plexiglass, plastics MDF, cardboard, and acrylics. These give you the ability to choose for flexible, longstanding, and the most affordable material. Lastly, before you use a certain type of material, always run a test to see how the material will react to the laser's heat.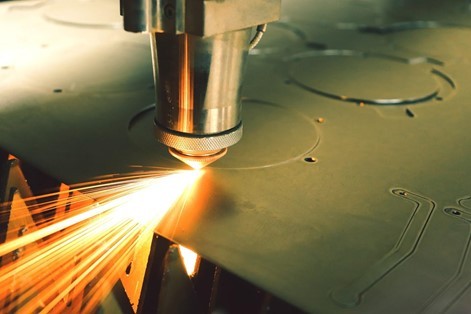 3. Pay Attention to Material Thickness
Picking the right material is a tough decision, but so is the material thickness. Your details and design's complexity can turn into waste if your material is too thick or thin. Materials can be as thin as 1 mm and as thick as 10mm. If your material is too thin, the laser can cut through it, melt it, or ruin it. However, if your material is too thick, the detail won't engrave or cut through as it should be. There is no "one size fits all" in laser cutting, and you should always adjust your design and material as deemed appropriate. And as mentioned, you should always run several tests to see how the material and thickness will react from the laser's heat.
4. Check the Distance Between the Lines
Another key factor in ensuring that you will have the best output is to check the distance between two cutting lines. The minimum distance should be enough to cut the material without burning or ruining it. Moreover, it will be risky to put a lot of stress into the material too close to each other. The distance required between the cutting line should depend on the material's thickness—research about the material you are using and the guideline in cutting them.
5. The Text Details Should Be Properly Formatted
If you are going to do text and engraving details, you should format them correctly. Laser cutting machines can't read the text, so you need a path that will serve as a guide. You should put enough space, make the text larger, and write legibly. You can do this by creating links on your own or printing formatted stencils. However, if you are engraving, you can use vector software.
6. Lay the Material Flat on the Machine
Laser cutters need a little manpower, but that doesn't mean you don't have to supervise and make sure everything is accurate and at par. When you are about to start cutting the material, you need to make sure that it is 100% straight and lying flat on the surface. This will ensure that the laser will cut directly, and the output will be exceptional—the flatter the surface, the better the quality of the cut.
Laser cutting is a state of the art technology that everyone should take advantage of. Machine builders use them for components and panels, car manufactures use them for roll cages, chassis, and the maritime industry for aluminum frames. Laser cutting also contributes to modern technology (building robot parts like the frame and body works) and the fashion and art industry. Lastly, laser cutting offers excellent flexibility, precision, speed, and cost-effectiveness. You should try it now and take the opportunity to use this leading-edge innovation.
Comments on this guide to 6 home improving tips to raise rental income article are welcome.
Glasgow Building Designs
Glasgow Architecture Designs – architectural selection below:
New Glasgow Architectural Photos
Glasgow Architectural Photos
Holiday Inn Pacific Quay Hotel
Architects: Mosaic Architecture + Design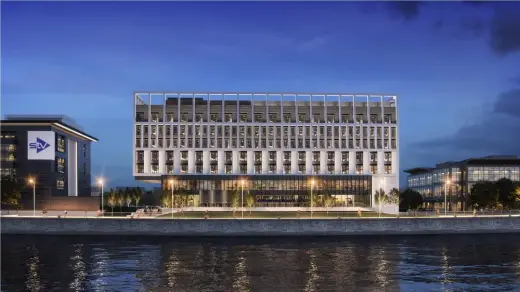 image courtesy of architects
Holiday Inn Pacific Quay Hotel
Merchant City boutique hotel
Merchant City Property
Comments / photos for the 6 home improving tips to raise rental income page welcome