5 ways to increase the security of your house guide, Online property external control, Safety precautions advice
5 Ways to Increase the Security of Your House
17 March 2022
The thought of someone breaking into your house is frightening for many reasons. An intruder may be looking to take something valuable, find personal information, or cause bodily harm. All of these things would have devastating consequences.
We wish for you never to experience this. However, we want you to be prepared should it happen to you. This is why we put together this guide to help you ensure safety for you and your loved ones. Discover the top 5 ways to deter any suspicious activity and keep your home secure.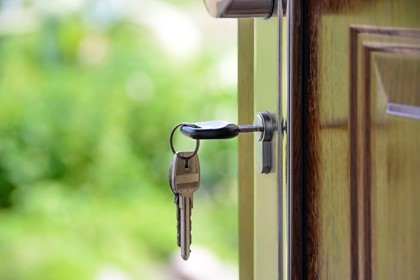 1. Regular Door Maintenance
The first step in home security is fortifying your doorways.
You may think your front door is safe with a lock but think again. Intruders may take advantage of loose hinges. Replace and adjust your hinges regularly so that they'll be hard to take off. This is especially important if your hinges are located outside and can be easily accessed.
Finally, there is your garage. This protects your car and your most expensive equipment. But if you have an older garage door, your belongings could be in danger. This is even worse if there's easy access into the house from the garage. Install sturdy, high-quality garage doors to keep any unwanted company out.
2. Get Effective Locks
Having an ineffective lock is equivalent to not having a door at all. Just because it turns sideways doesn't mean it's secure. As locks get older, they get worn out and become easier to pick. If you notice you're having problems with locks due to their age, it's time to update to modern locks that offer more security.
While you can update to a new model of the classic lock and key, you should consider adding additional security with a pin pad. This requires the person attempting to unlock your door to type in a combination. This not only offers extra protection but you'll also never get locked out again if you forget your key.
3. Upgrade Your Windows
This is another common spot for trespassers to try because it's a house's vulnerable spot. If you want a stronger material, you can install plexiglass windows. It costs more, but it can withstand much more damage than glass.
We suggest you have lights near them. Intruders like dark places. If they're worried about being seen or recorded, they'll stay away.
Consider security bars. While off-putting for many, this is the safest option for easy-to-reach floors like a basement. Keep your lower windows closed at night to ward off opportunists.
4. Install A Security System
For many would-be trespassers, the sound of an alarm is enough to scare them off. If they don't, you'll be alerted of their presence. This takes the element of surprise from them.
Have alarm systems throughout your house, especially doors and windows. Check your system regularly to make sure it is working.
Don't get just any system as each has its own advantages. Read thoroughly about each one before you decide on something that will keep you and what matters to you safe.
5. Have a Fence Around Your House
Every line of defence counts.
A fence will often keep honest people honest with its mere presence. Anyone who is looking to intrude prefers an easy target.
For the best results, get a metal fence. Although wood can be broken down, it's far more challenging to remove metal. Many fences are also topped with spikes for further deterrents and offer a more finished look.
You Can Never Be Too Careful
You don't want to imagine someone entering your house without permission. However, it's better to have security measures than to need them and not have them.
By following these steps, you will protect yourself, your family, and your most treasured belongings.
Comments on this tips on 5 ways to increase the security of your house article are welcome.
Property Designs
Glasgow Architecture Designs – architectural selection below:
50 Bothwell Street Office News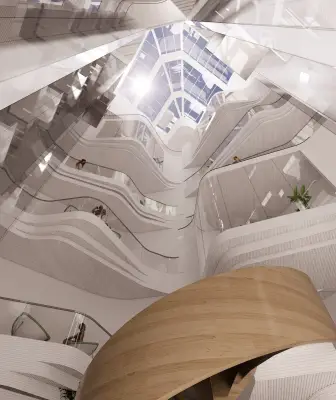 image courtesy of architects practice
50 Bothwell Street Office Redevelopment
Comments / photos for the 5 ways to increase the security of your house advice page welcome