3D rendering stages and benefits, VR Architectural renders, Virtual reality guide, Three dimensional render tips
3D rendering: stages and benefits
21 Oct 2022
The world of 3D services is capturing worldwide attention. Especially when it comes to 3D rendering tools. Here you can find out more about the benefits of interior renderings, and we are going to give you a better understanding of what 3d rendering is and advantages it provides for interior design. Check out https://visengine.com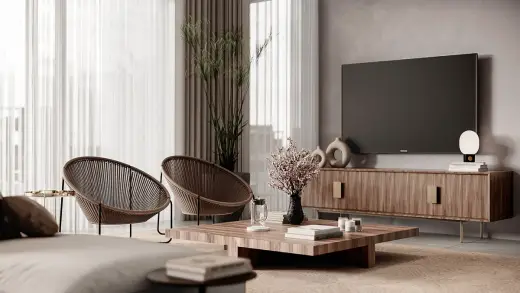 3D rendering tools: stages and benefits
How does 3D rendering work? Key Stages
A thorough understanding of how 3D rendering works is critical to better application in your industry. We have pointed out a series of steps that are an integral part of 3D rendering usages.
Stage 1: Understanding the Project
The first stage is to get an accurate idea of what your client is thinking. For example, if the product is a kitchen interior design, you should collect as many details as possible regarding the dimensions, font, color, shades, placement, etc.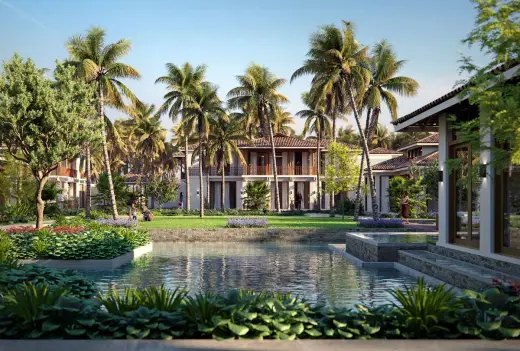 Stage 2: Dive into 3D Modeling
As mentioned above, this method is used to manage all the details in virtual space. Created automatically or manually, 3D modeling creates a digital model of any object.
An important part here is a set of points in space that are displayed in a three-dimensional grid. All these points have their own positions, and after placing them in these positions, the appearance of the product is created.
Stage 3. Selection of the most representative materials
Creating a realistic rendering depends on the exact image of the material that will be used. The graphic designer changes the material settings and appearance, such as matte or glossy acrylic, to get a realistic visual representation.
Other parameters also change, such as the roughness of a given surface or even the equipment used to install it.
Stage 4. Choosing the lighting for the correct application
Lighting is necessary to create three-dimensional scenes in virtual space. To reproduce realistic lighting, the 3D artist includes digital "light sources" at this stage of the illustration process. The lighting settings in the program are aimed at reproducing the effects of light rays reflecting off objects in real life.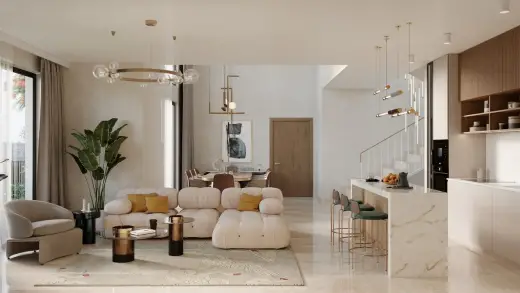 Stage 5: Visualization of the 3D object
After the completion of all previous stages, the rendering process enters the phase. It includes creating realistic 2D images of a 3D object, analogous to the method of photography in the real world.
Depending on the complexity and characteristics of the digitally reproduced scene, this process can last from seconds to days. Visualization can be performed only with the help of high-tech computer software.
In-house render farms or Cloud render farms are normally used for big projects since they help transform those days into hours, in this way you can get the results much faster.
Stage 6: Transition to the refinement stage
At this stage, the artist provides the client with a digital draft of the rendering, waiting for appropriate feedback. After receiving comments and suggestions, the artist makes final changes to the final result.
Stage 7: Obtaining the final result
Upon approval, the customer receives an image of the final product. Images usually have high resolution with certain characteristics and scales. This helps the customer determine if they want to proceed to the manufacturing stage.
What are the advantages of 3D rendering?
The benefits of 3D rendering for interior design are obvious, from visual quality to faster production results. Let's keep reading to learn about them.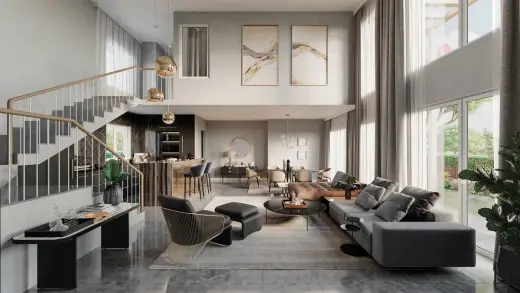 ADVANTAGE 1. PROVIDES PERFECT LIGHTING.
In the rendering process, you can control both external and internal lighting, which will be reflected in your product in real life. With digital rendering software, you don't have to wait hours to catch a stunning sunset or sunrise.
In addition, you will not have to guess how shadows from nearby objects will be reflected on your product during the day, whether they will be covered by trees, how the ambient lighting will interact with it, and so on. More details here: https://visengine.com/10-incredible-benefits-3d-interior-rendering-can-provide-to-your-business/
This process allows you to control everything related to lighting. Rendering software can be used to soften or sharpen shadows, track sunlight around the clock, and dim or brighten other nearby light sources.
To add the final touch, the designer will select the right colors to match your vision.
No matter what your business is, you'll increase your brand awareness by using a visualization tool in your process. The results are often breathtaking!
ADVANTAGE 2. ENABLES FUTURE PROJECTS TO BE VISUALIZED.
Visualization is used to get a clear idea of a product or project before its production. Professionals invest in 3D rendering applications to eliminate the need for drafts and errors in testing many different aspects of a design.
In addition, in case of any structural changes, it becomes much easier to perform the necessary iterations.
ADVANTAGE 3. BECAUSE IT MAKES THE OVERALL DESIGN PERFECTLY MATCH YOUR (PERSONAL) BRAND.
Another advantage of 3D rendering is the ability to preserve or enhance the appearance of your brand with its distinctive colors.
ADVANTAGE 4. PROVIDES ACCURATE DIMENSIONS AND CHARACTERISTICS.
The most popular applications for 3D rendering are business branding, product manufacturing, and architecture. However, interior design benefits from it the most. The technique provides almost absolute control over the final result.
It provides huge opportunities regarding basic dimensions and exact characteristics of any object. With such accuracy of details, the results will definitely be excellent.
ADVANTAGE 5. ENSURES A CLEAR FORM OF COMMUNICATION.
Providing customers with clear visuals will help you avoid the headache of product redesign. Communication without residue is what 3D rendering is for if we get down to it. It offers an easy negotiation process and delivers the desired results without any mistakes.
ADVANTAGE 6. COST AND TIME-EFFECTIVE SOLUTION.
Using 3D rendering for interior design, you definitely save your time and money. Of course, you should take care of your portfolio. However, 3D rendering contractors will make it happen faster by putting in the least effort and getting your customers on board. Moreover, in many cases, customers are willing to cover 3D rendering services, so you will just benefit.
In conclusion
If you're planning an interior project and want to make a statement about your brand as effectively as possible, using visible signage is the first step, and rendering is an essential part of the process. Here, clear visual communication will help clients identify and approve the needs they have expressed regarding the rendering for their projects.
Comments on this 3D rendering: stages and benefits article are welcome
Buildings
Key Buildings in Scotland Articles – architectural selection below:
Merchant City boutique hotel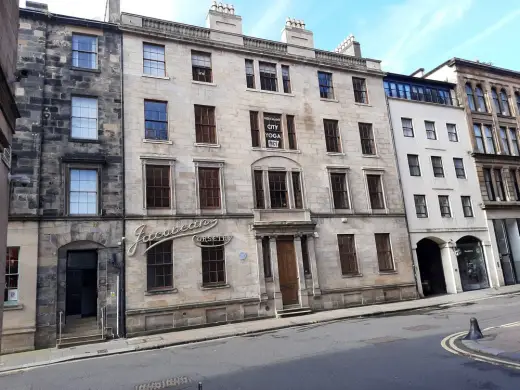 image courtesy of architects practice
Merchant City
Historic Glasgow : best Glasgow architecture of the past
Comments / photos for the 3D rendering: stages and benefits page welcome